Get out and ride in Fitchburg! The community is home to several top-notch trails that provide great experiences for cyclists of all ages and abilities. Visit our partner's website bikefitchburg.org. Bike Fitchburg is a non-profit dedicated to improving and expanding biking access and opportunity for Fitchburg residents and visitors.
Here's your guide to biking the 'Burg.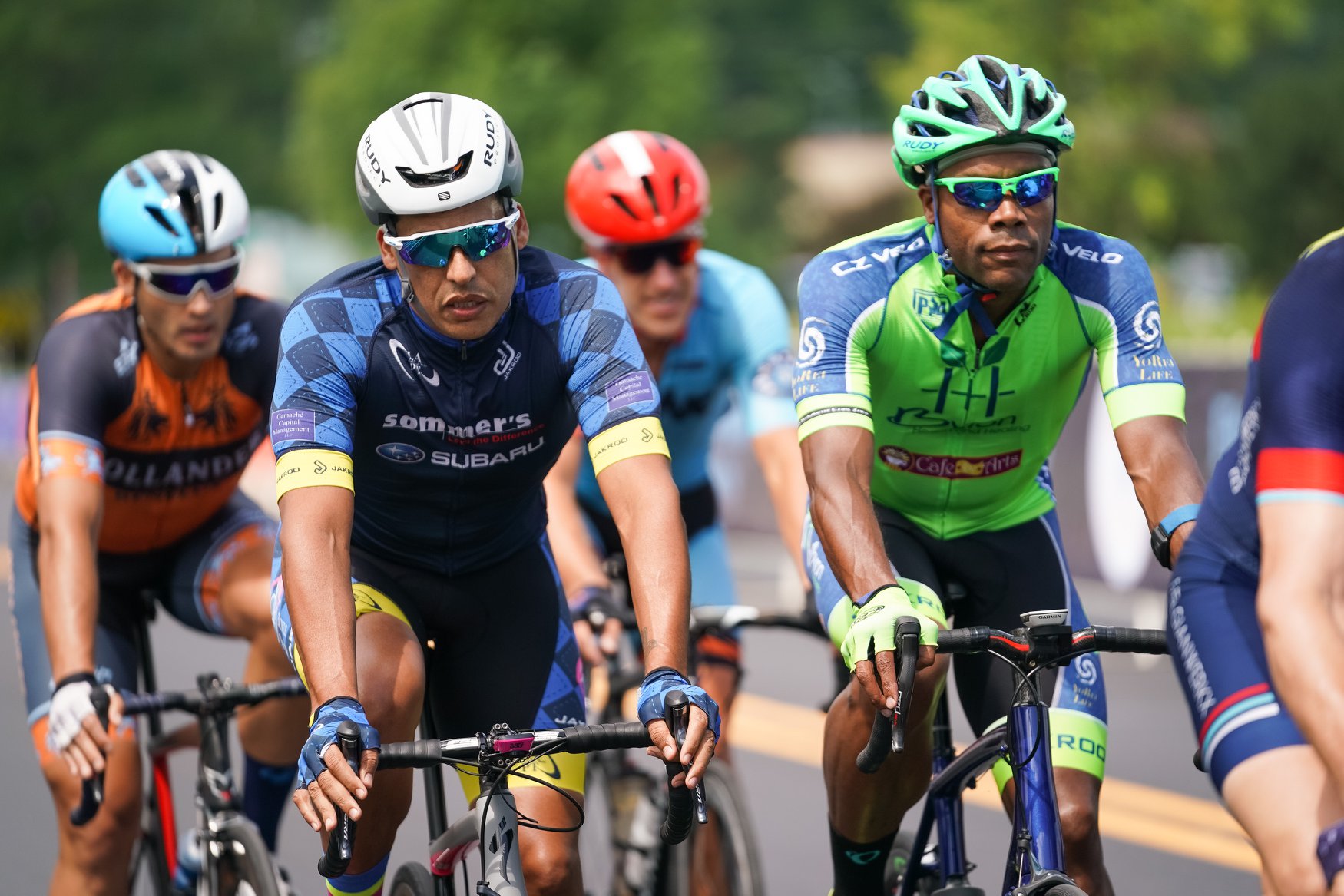 Where can I bike in Fitchburg?
Fitchburg is a great hub for biking in southern Wisconsin. The city has a silver designation as a Bicycle Friendly Community from the League of American Bicyclists and is home to several great local paths and state trails.
Badger State Trail: 40-mile trail that stretches from Fitchburg to the Illinois state line.
*BADGER STATE TRAIL CROSSING AT LACY ROAD:
Lacy Road is being reconstructed from Seminole Highway to Fitchrona Road this year. While the Badger State Trail will remain open at Lacy Road during this project, we ask that you stop and get off your bike at this crossing. Please do not walk across Lacy Road until the flaggers indicate that it is safe to cross. Your assistance will help make this project a safer for all.
Capital City State Trail: Takes riders through Fitchburg, Madison and around the Lake Monona Loop
Cannonball Path: Paved route on a former railroad corridor from the Beltline to McKee Road, including a bicycle overpass over the Beltline
Military Ridge State Trail: 41-mile packed gravel trail that travels through Dane and Iowa counties
Military Ridge Path: Extension of the Military Ridge State trail that connects to several other trails near Arrowhead Park
No bike? No problem!
New to Fitchburg in 2023, the popular bike share program BCycle now has stations throughout the city! BCycle makes it easy to explore the area on two wheels. Electric-assist bikes allow riders of any skill level to navigate hills and long distances with ease. And with convenient station locations, electric bikes are there when you need them and out of the way when you don't.
The stations in Fitchburg include:
More stations will be added throughout the year. Download the bcycle app for more information!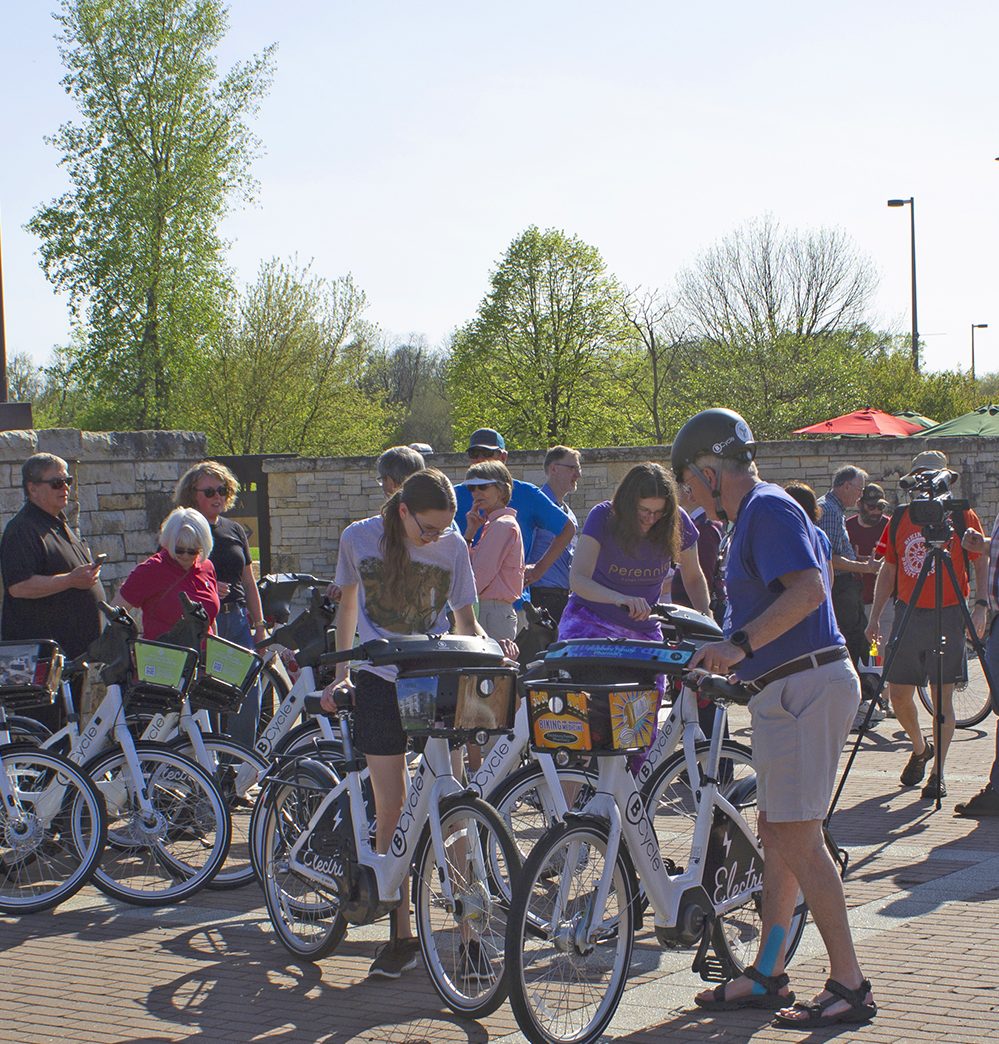 Are there mountain biking options in Fitchburg?
Bikers can find some excellent mountain biking options at two recreation areas in the city. Quarry Ridge Recreation Area is home to 12 trails for all ability levels, from beginner to advanced. The trails, which total about 4 miles, were recently expanded and now include jumps, berms and wooden features. Quarry Ridge Recreation Area is a free park and can be accessed by bike from the Military Ridge State Trail or by car via a parking area on Fitchrona Road.
Seminole Mountain Bike Area offers 2 miles of riding on beginner to immediate trails located just a mile from Quarry Ridge. Use the Capital City Trail to access these trails. A shelter containing restrooms, water and a permanent bike pump are located on Seminole Highway. Seminole Mountain Bike Area is a popular trail system for fatbiking in the winter.
Do I need a trail pass?
Trail passes are required on state bike trails for bikers ages 16 and older. Passes can be purchased at self-registration stations on the Capital City Trail at Highway 18/151 and Syene Road and on the Badger State Trail at the parking area on Purcell Road. Trail passes can also be purchased at Wheel & Sprocket, 2970 Cahill Main, Suite 101.
Fitchburg's city paths—including the Cannonball Path, the Military Ridge Path and the Quarry Ridge Mountain Bike Trail—do not require a trail pass and are free to use.
Where can I get bike gear?
If you're in need of a tune-up, some bike accessories (or even a completely new ride), stop by Wheel & Sprocket on Cahill Main. The store, which offers a wide selection of bikes and accessories as well as repairs and bike fittings, was voted as one of the top 100 bike stores in America in 2018.