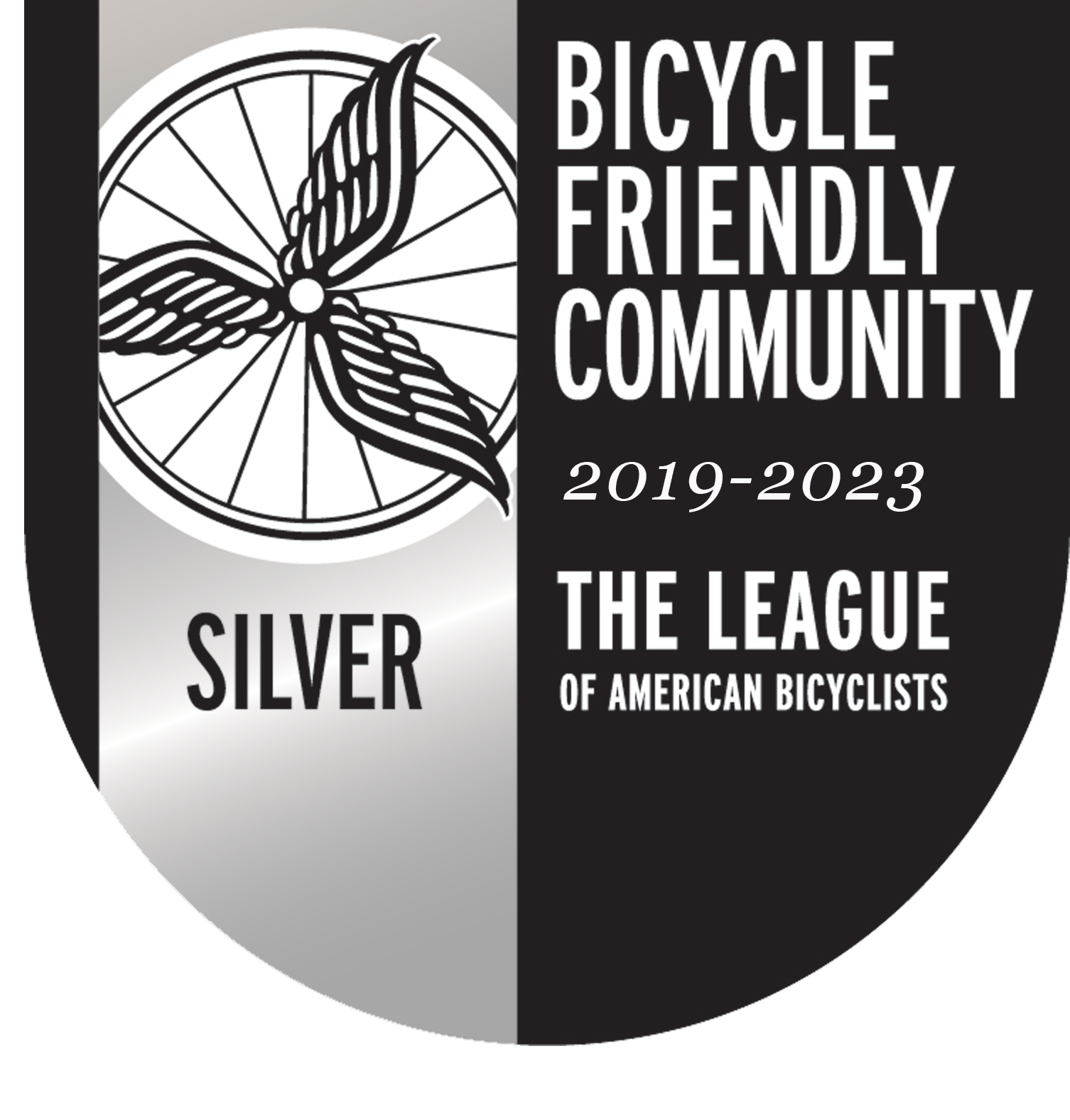 Whichever direction you want to head on your bike, the place to start is Fitchburg! Fitchburg has ideal access to some of Wisconsin's finest bike trails and is home to three state trails and three local bike paths, all of which are detailed below. Fitchburg is the proud recipient of the Bicycle Friendly Community award, a national award program offered by the League of American Bicyclists. Fitchburg is now now of eight communities in Wisconsin to hold this prestigious designation. The League also has a Bicycle Friendly Business program, a free program that provides a plethora of marketing opportunities for your business.
Fitchburg is home to six recreation trails. Three of the trails are state trails where a trail pass is required and the other three are Fitchburg trails–free to use and no trail pass is required.
Options for buying passes:
WI DNR: MasterCard/Visa by phone or in person at
3911 Fish Hatchery Rd, Fitchburg Mon–Fri 7:45am – 4:30pm
608-266-2181
Self-registration stations are available at:
Cap City Trail/Syene Rd, Badger State Trail/Marketplace Dr
Purcell Rd/Badger State Trail
Wheel & Sprocket: Cash or Credit
Mon-Fri 11:00am – 7:00pm
Sat 10:00am – 4:00pm
Sun 11:00am-4:00pm
2970 Cahill Main, Ste 101
608-630-8880
Badger State Trail (State Trail Pass Required)
The Badger State Trail is a 40-mile trail extending from Fitchburg to the Illinois state line. This ride takes you through beautiful Wisconsin communities with scenery of bluffs, old train depots and miles of wildflowers. View a map of the Badger State Trail here.
*BADGER STATE TRAIL CROSSING AT LACY ROAD:
Lacy Road is being reconstructed from Seminole Highway to Fitchrona Road this year. While the Badger State Trail will remain open at Lacy Road during this project, we ask that you stop and get off your bike at this crossing. Please do not walk across Lacy Road until the flaggers indicate that it is safe to cross. Your assistance will help make this project a safer for all.
Capital City State Trail (State Trail Pass Required)
As Fitchburg's neighbor, Madison is just a trail away. The Capital City Trail is a paved trail and tours suburban and real Fitchburg as well as Madison. It links to urban Madison and takes you around lake Monona's loop and beyond.
Cannonball Path (No Pass Required)
The Cannonball Path is a paved trail constructed on the abandoned Union Pacific Railroad corridor that runs from the Beltline to McKee Road, near the intersection of Verona Road. Construction of a bicycle overpass of the Beltline Highway was completed in 2013 and makes for easy crossing of the highway. This trail is a joint effort between the City of Fitchburg and the City of Madison. Click here to view a PDF of the Cannonball Path.
BCycle has arrived in Fitchburg! The bike share program will have stations throughout the City of Fitchburg, making it easy to explore the area on two wheels. Electric-assist bikes allow riders of any skill level to navigate hills and long distances with ease. And with convenient station locations, electric bikes are there when you need them and out of the way when you don't.
The stations in Fitchburg include:
Bikes will be removed on December 15th, 2023 and will be out for the winter, until March 15th, 2024. More stations will be added throughout the year. Download the bcycle app for more information!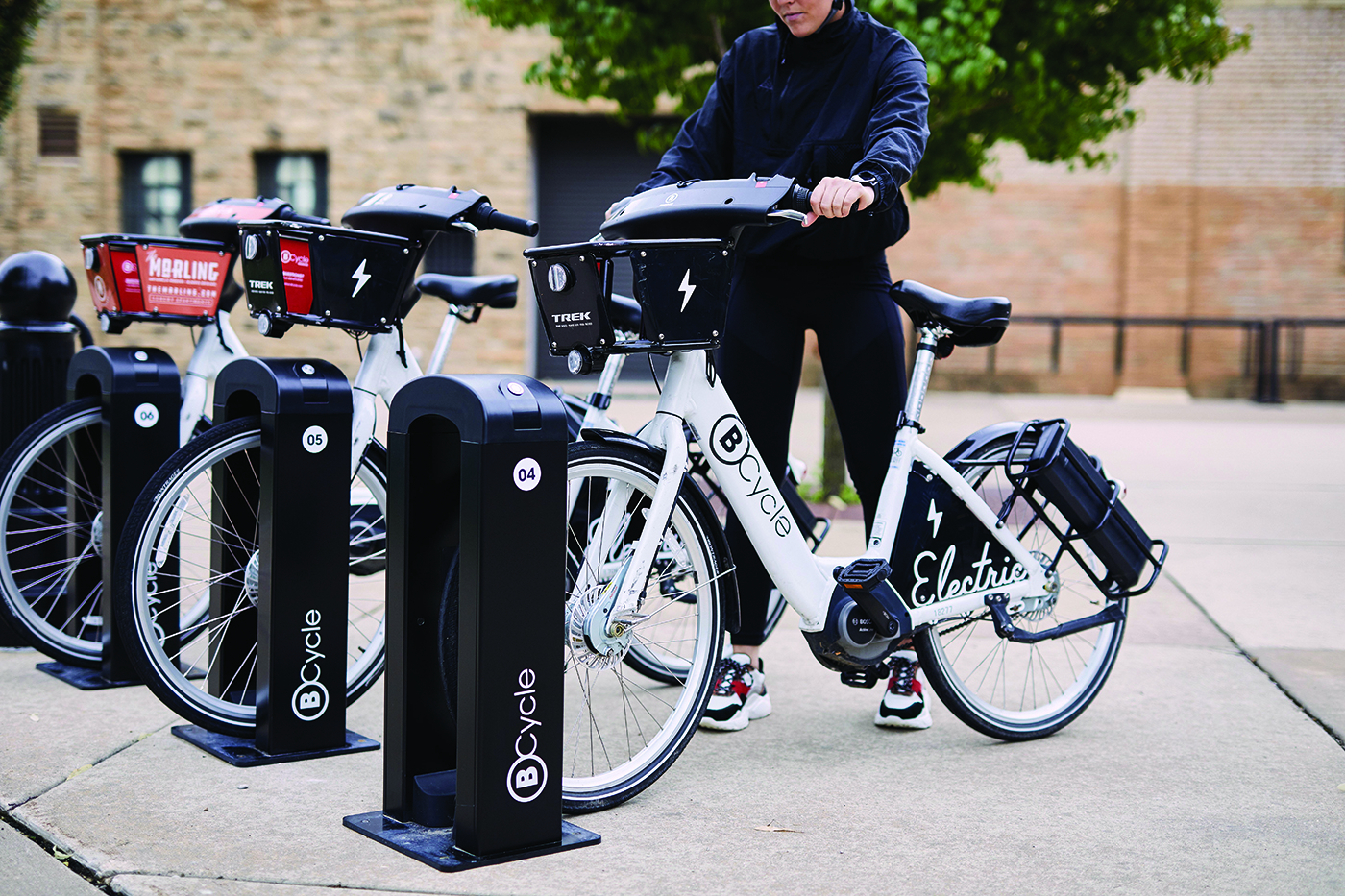 Fitchburg Famous Bike Roundabout – the Velo UnderRound
The bike roundabout is a two-level interchange among five regional trails, serving Fitchburg, Madison, Verona, and locations throughout Wisconsin and northern Illinois. The roundabout is the convergence of the Capital City State Trail, the Southwest Commuter Trail, Cannonball Path and Military Ridge Path and the Badger State Trail running overhead.
Military Ridge Path (Free Trail, No Pass Required)
This path is an extension of the Military Ridge State Trail that connects to the Badger State Trail, Capital City State Trail, Cannonball Path and Southwest Path near Fitchburg's Arrowhead Park. A bridge over McKee Road to provides a convenient and safe crossing of this four lane divided roadway. For more information, please contact the City of Fitchburg or give them a call at (608) 270-4200.
Purchasing a State Trail Pass
A state trail pass is required for all people age 16 or older biking, in-line skating or cross-country skiing on some trails. Wisconsin resident pass fees are $20/annual or $4/daily.
State Trail Passes can also be purchased at Fitchburg Cycles (cash only) or the DNR office on Fish Hatchery Road.
Fitchburg bikeways requiring a trail pass are Badger State Trail, Capital City Trail and the Military Ridge Trail.
Discover Wisconsin on the great things about biking in Fitchburg