Fitchburg is home to a host of Halloween events in the end of October! All ages will find fun ways to celebrate the holiday. Trick-or-treating in Fitchburg will be 5:00pm-7:00pm on October 31st.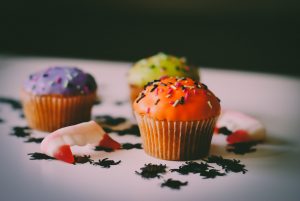 Cupcakes at The Rolling Pin Bakeshop
Stop by the Rolling Pin Bakeshop on Saturday, October 28th for some delicious Halloween treats! The Rolling Pin Team will be in costumes, handing out free cupcakes to any patrons that come in in their costumes!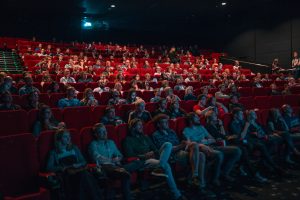 Thrills and Chills
The scariest thrills and chills are at AMC Fitchburg 18, with this season's newest horror and suspense films it's the best spot in town for a good scare. Get your tickets for A Haunting in Venice, The Exorcist: Believer, The Nun II and more!
Spooky Science At The Fitchburg Public Library
The Fitchburg Public Library will be hosting a Spooky Science class on Monday, October 30th from 10:00am-11:00am. Kids will enjoy some spooky hands on science fun as they explore and observe with a variety of fun tools and materials. (Ages 2-5)! For more information, click here.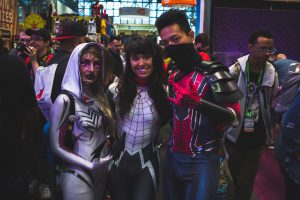 Trivia and a Costume Contest!
Adults don't have to miss out on the fun — Fitchburg's Hop Haus Brewing Company will be hosting America's Pub Quiz Trivia on Halloween night, October 31st 7:00pm-9:00pm - with APQ's annual costume contest! Wear your Halloween Costume to Trivia and you could win $350 from America's Pub Quiz! You can enter as a team, or an individual! Get the details here.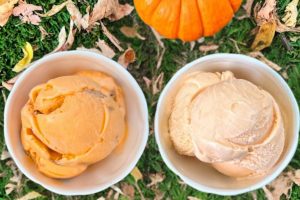 Sweet Treats
Chocolate Shoppe Ice Cream Co. has some fantastic ice cream flavors to try this October! Don't miss their Pumpkin Pie ice cream - smooth, spiced pumpkin ice cream, or their Snap-O-Lantern - Award-winning, spiced pumpkin ice cream loaded with heaps of gingersnap cookies! Or stop by their shoppe to try a Fall Flavor Ice Cream Flight, with a scoop of each Pumpkin Pie, Snap-O-Lantern, Caramel Apple Pie and Cinnamon Stick!