There's no better way to savor the delights of the season than by trying local beers this fall. From chocolate flavored ales to crisp lagers, local breweries across the area are crafting an enticing array of seasonal brews. Whether you're a seasoned beer enthusiast or just curious to explore the diverse world of craft beer, this autumn promises a delightful journey for your taste buds!
Delta Beer Lab
Delta Beer Lab opened their tap room in 2019 and have been serving delicious and unique brews ever since! Plan a visit to try some of their creations brewed in-house, like the Count Chocula Porter, a sweet and smooth porter with flavors of chocolate cereal and marshmallow, or their Drip Trip Coffee Cream Ale, made in collaboration with Milwaukee's Indeed Brewing Company. Delta Beer has also curated a calendar full of unique events hosted in their taproom, including crafty workshops, holiday dinners and Drag Queen Bingo!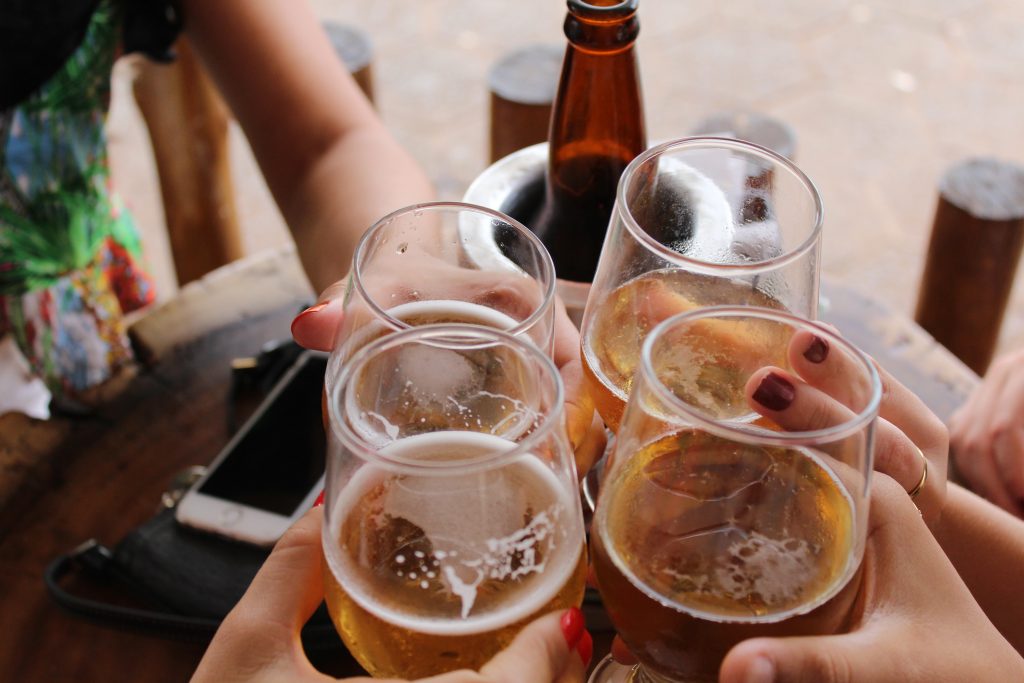 Hop Haus Brewing Co.
Brewing all their beers in house, Hop Haus Brewing Company is a great stop for Hoppy IPAs, crisp lagers, dark stouts and more! Their 1st & 10 Amber Ale is a fall favorite, and may be the perfect brew for football watching! With notes of caramel and biscuit paired with cascade hops, it's a smooth, drinkable brew. Check their menu for a complete list of beers available seasonally and year round. Their Fitchburg location also offers a full menu and has a rooftop patio, with cozy fire pits during the cold weather months!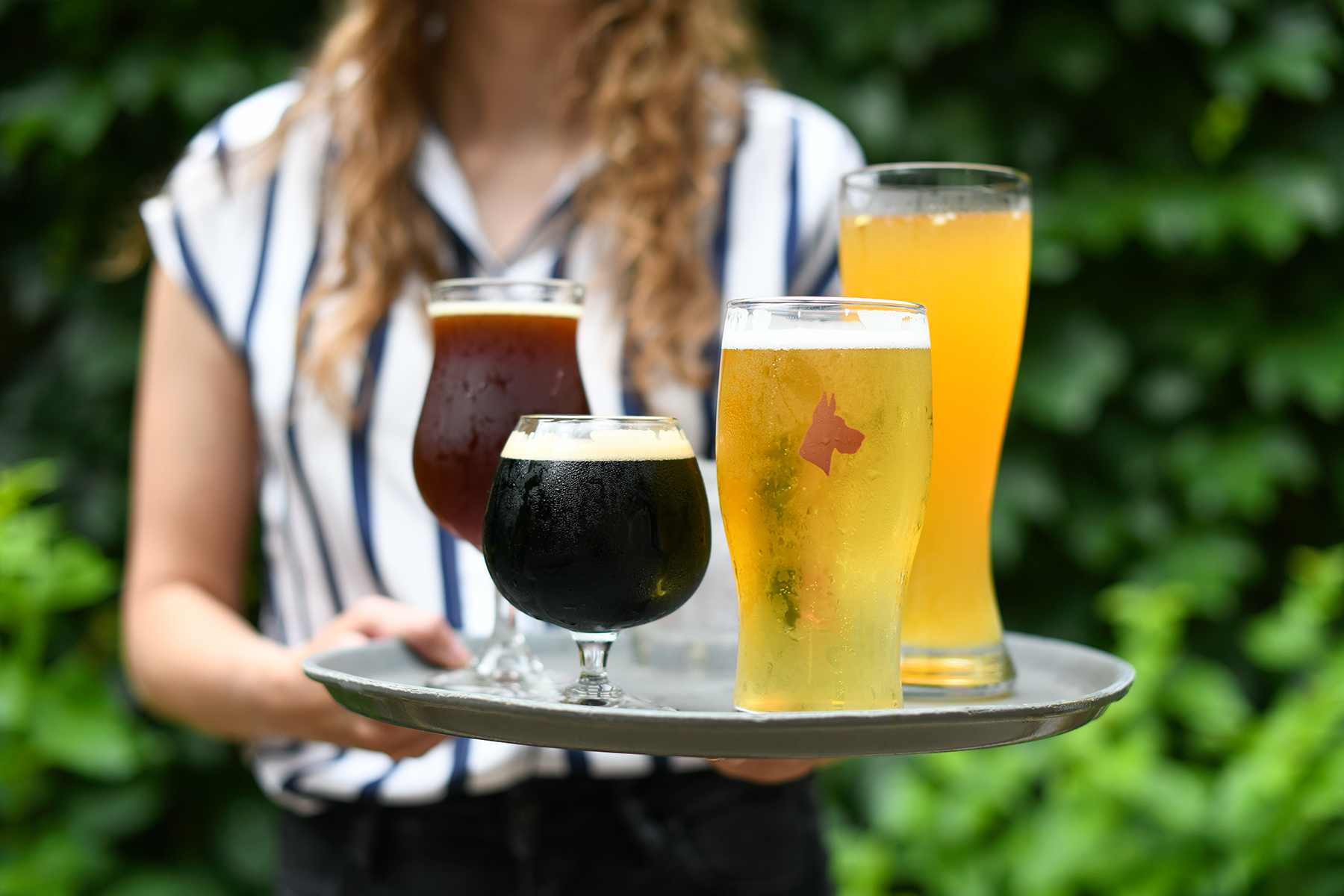 The Great Dane Pub And Brewing Co.
The Great Dane Pub And Brewing Company is a local favorite for their classic, locally brewed beers. On tap at their Fitchburg location is a mix of seasonally rotating beers, classics that are always on tap and limited releases. Their Oktoberfest is an award-winning classic, with a malty sweetness and medium body brewed with imported German malts and hops. Get it while you can—it's only on tap in Fitchburg for a limited time! You can also try their Japan Flagship: Great Lager, perfected for The Dane's new brewery in Japan. The Great Lager has a light caramel flavor with. a dry finish.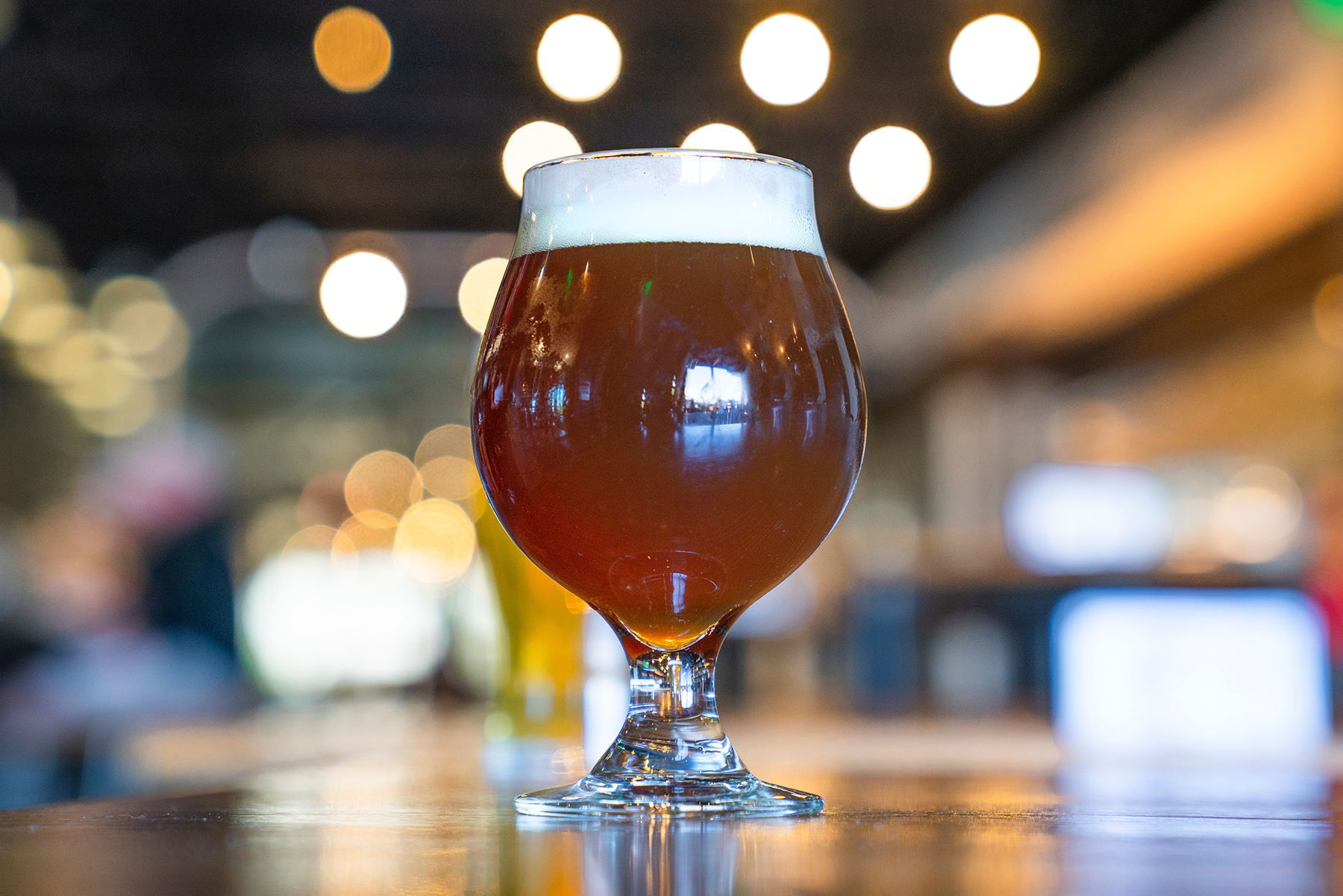 The Flying Hound
While it may not be a local brewery, The Flying Hound Alehouse is a great stop for beer enthusiasts seeking a one-of-a-kind experience. The Hound offers an eclectic selection of domestic and European beers you won't find anywhere else. With a commitment to showcasing the artistry of brewing, The Flying Hound Alehouse continuously rotates its offerings, ensuring that with each visit you'll discover something new. Whether you're in search of a classic, locally brewed IPA or a rare Belgian ale, this alehouse is a must-visit destination for anyone in pursuit of extraordinary brews.