If you're on a quest for the perfect pumpkin, whether it's for carving, cooking or decor, you'll find it in Fitchburg! Pumpkin patches pop up all over town throughout the season.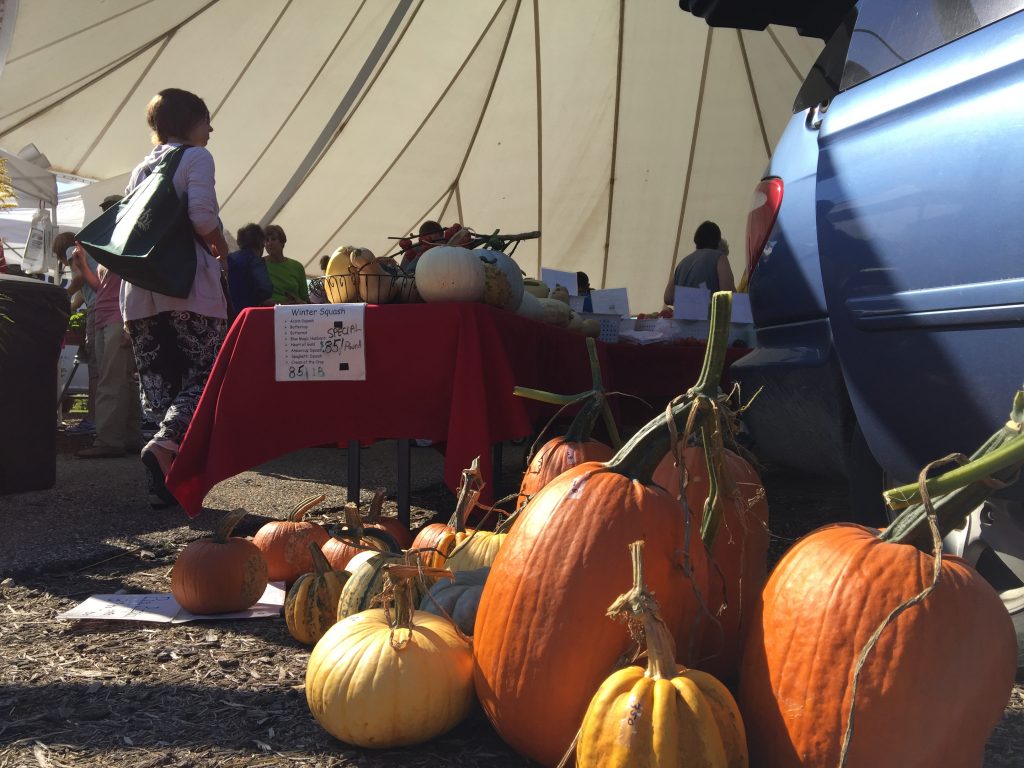 Fitchburg Farmers Market
The Fitchburg Center Farmers Market is a great destination to find the perfect pumpkin! Conveniently located at the Agora Fitchburg, you can peruse an array of goods and flavors every Thursday from 3:00pm to 6:00pm. Whether you're looking to pick up your Jack-O-Latern for Halloween, seeking out locally grown produce, craving fresh baked goods or in need of farm-fresh eggs, you can connect with local farmers and artisans while enjoying the bounty of the season. October is the last month that the Market will be outside, under the tent, before moving indoors to the BTC in November and December.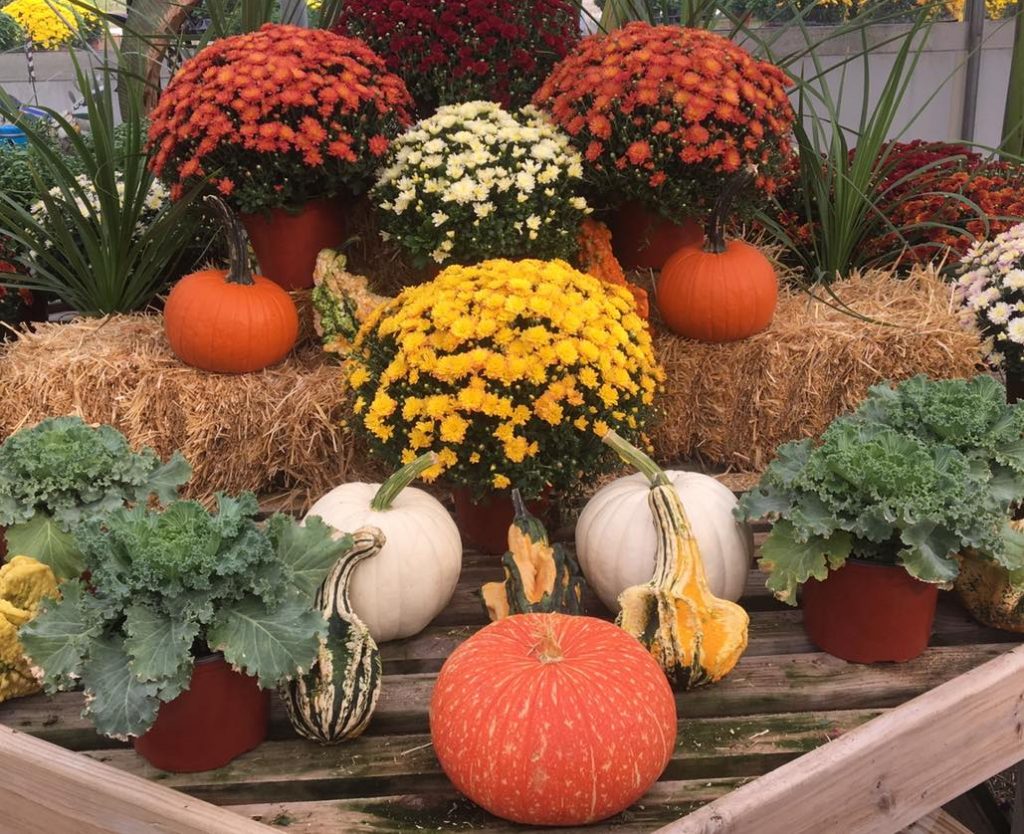 Fitchburg Farms
If you're in need of some decor, Fitchburg Farms can help your space come alive with the vibrant colors and festive spirit of the season. Find pumpkins in every shape and size and decorative gourds of various shapes and patterns! But pumpkins are just the beginning of Fitchburg Farms' fall offerings. The farm has an extensive collection of mums in a dazzling array of hues and is one of Dane County's largest mums fields. Follow Fitchburg Farms on Facebook for information about upcoming workshops and events all season long.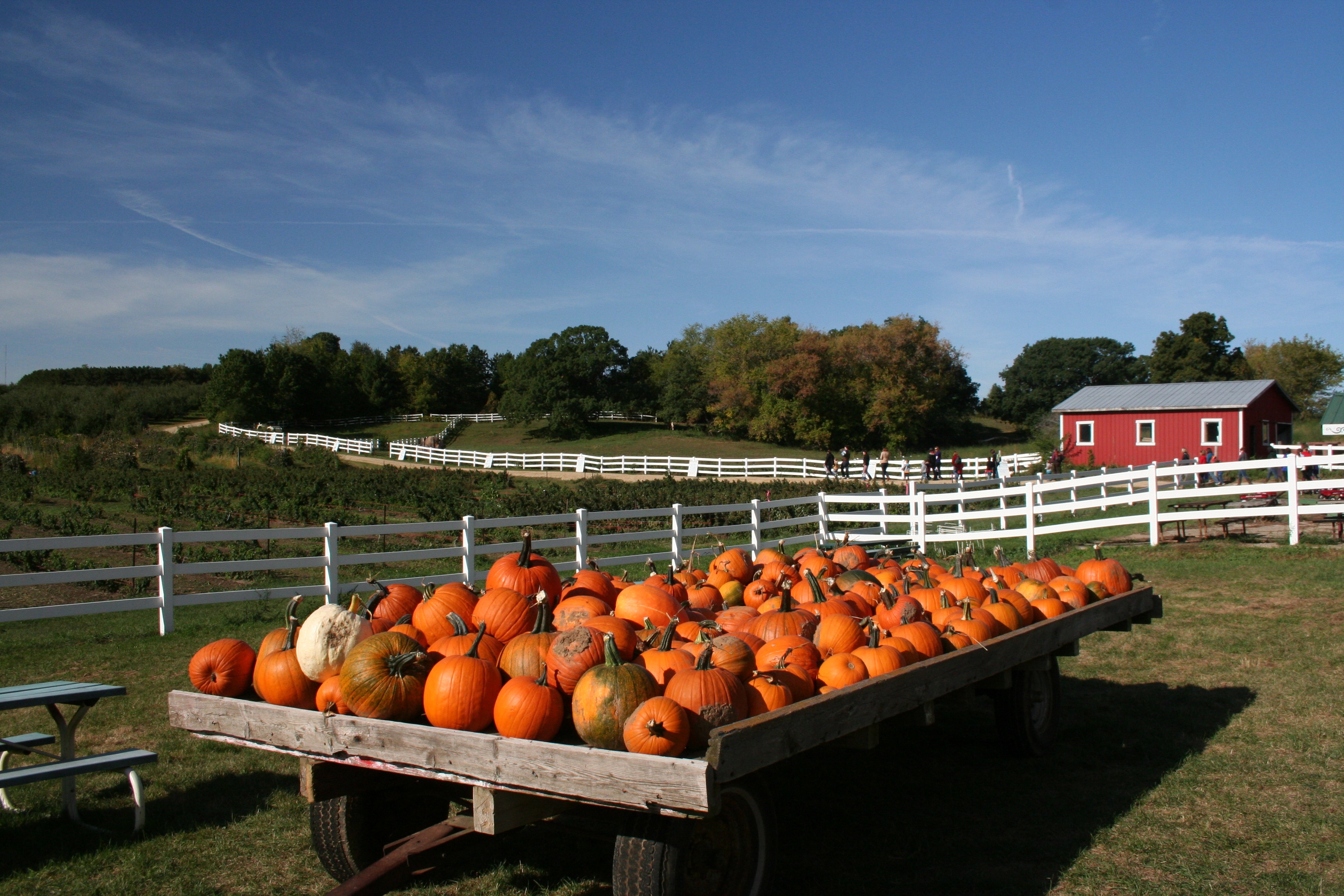 Eplegaarden
Visiting the pumpkin patch at Eplegaarden has become an autumn tradition. The Pick-Your-Own apple and pumpkin farm began in the 1980s and has since become a must-visit destination. Choose from pre-picked pumpkins, or stroll through the orchards and pick your own! Be sure to stop by their farm store for fresh apple cider, apple cider donuts and more farm-fresh goodies. Eplegaarden is just off of the Badger State Trail, making it an excellent excursion for weekend biking adventures, too!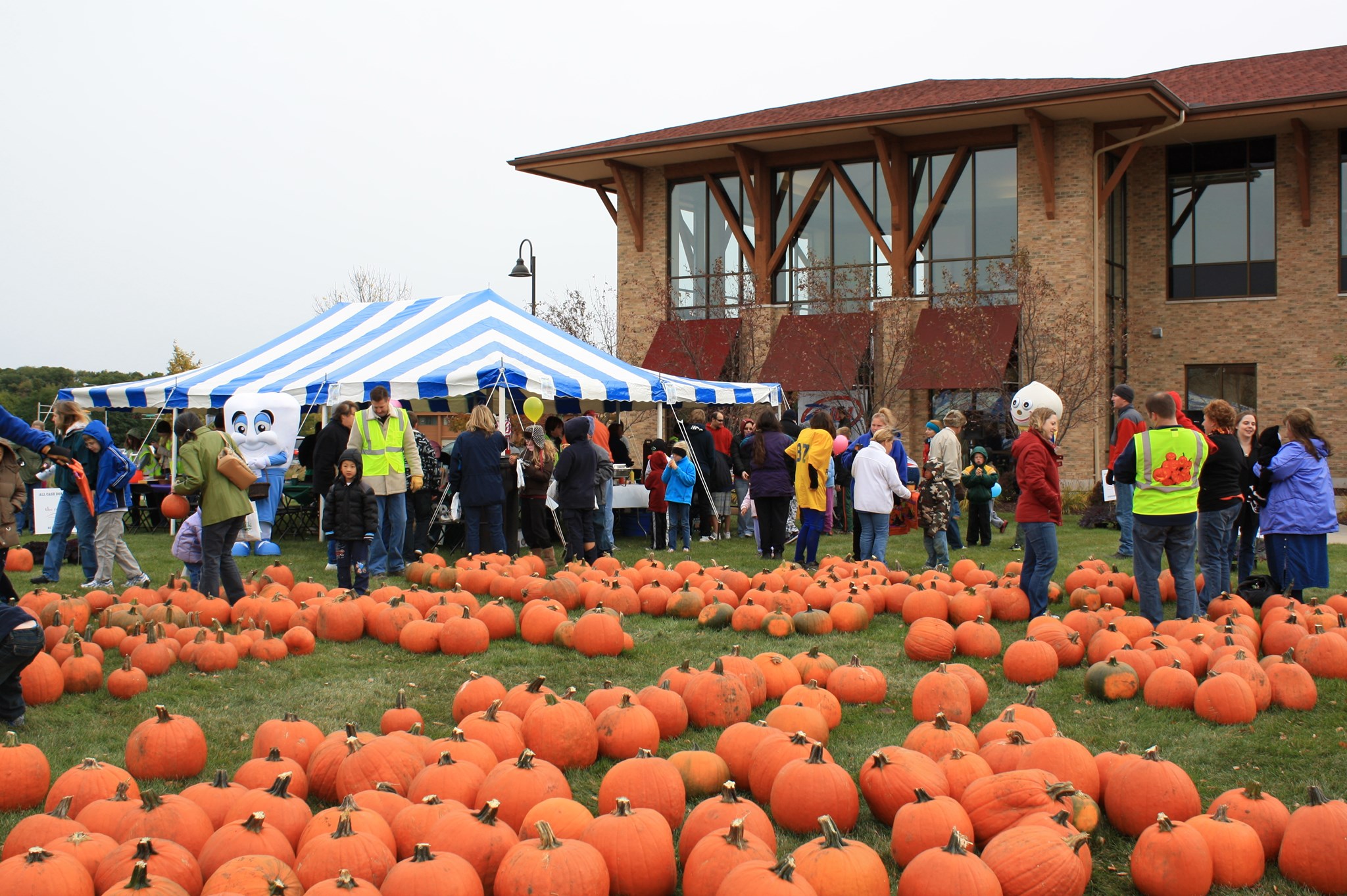 Oak Bank Great Pumpkin Giveaway
Oak Bank's Annual Pumpkin Giveaway is a can't-miss fall event in Fitchburg. On October 21st from 9:00am-12:00pm, the green space surrounding Oak Bank turns into a pumpkin patch with kids activities, local mascots and horse carriage rides! This is a great event that raises money for Heartland Farm Sanctuary. When you make a donation, you get a pumpkin just in time for Halloween! The Heartland Farm Sanctuary will be the beneficiary of donations made during the Great Pumpkin Give Away event. Heartland Farm Sanctuary provides high-quality, specialized care to rescued farm animals, offers empathy-based humane education programs for learners of all ages and provides experiential therapy for young people in partnership with animals to create a mutually safe and supportive space for healing.