The City of Fitchburg is now known for its balance of urban and rural settings, but it has a rich agricultural history that goes back as far as the mid 1800s. Plan a visit to our local farms and celebrate Fitchburg's farming past this season!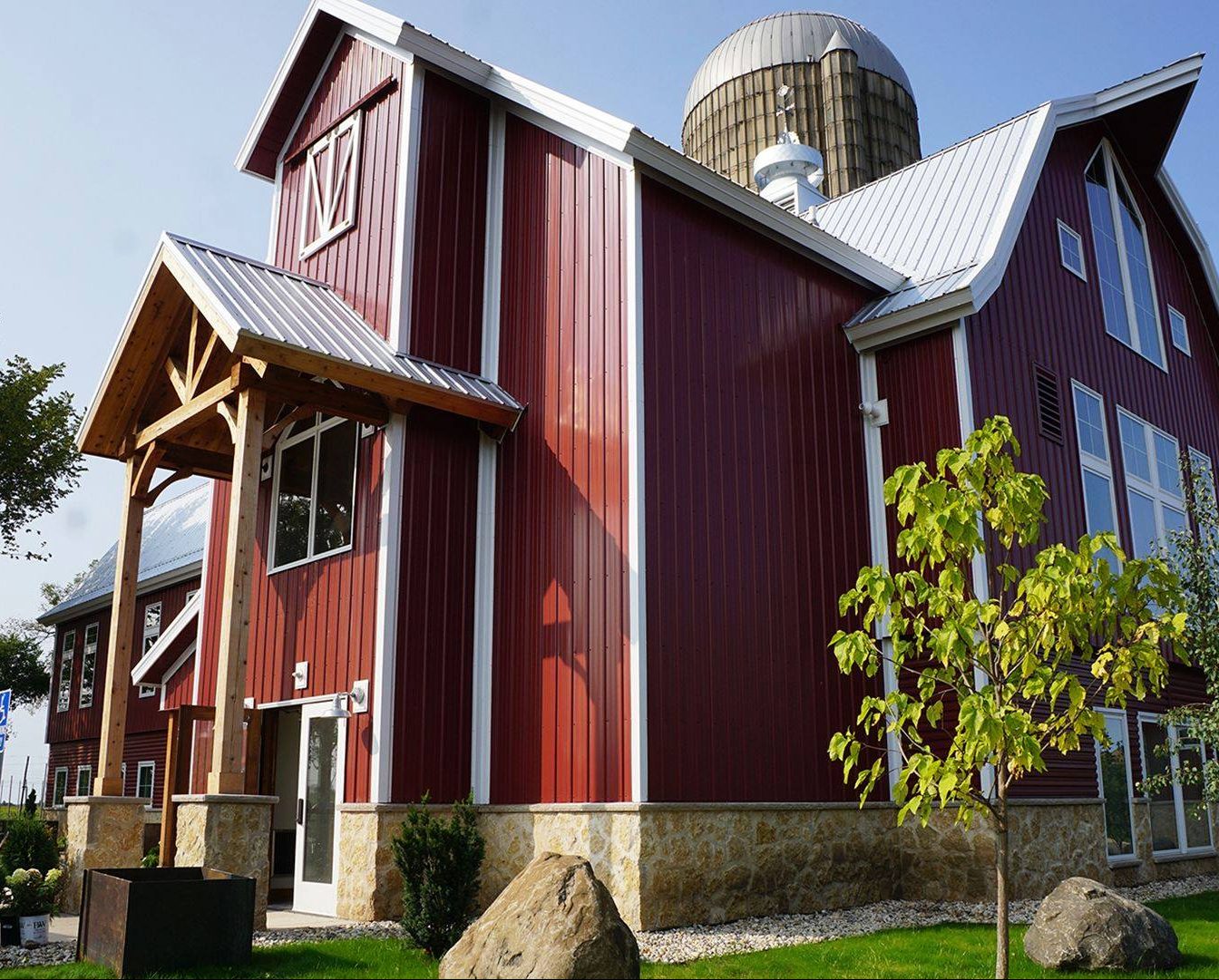 Fall Food Truck Festival
This fall, Four Winds Farm will host their first Fall Food Truck Festival on October 15th from 11:00am-3:00pm! Food will be available for purchase from various local food truck vendors and live music will be performed on the patio from 11:30am-2:30pm. An array of cuisines will be available to choose from, with options to fit various dietary restrictions. Get your tickets today and check back with the event page to find out more about the vendors attending!
Recently restored Four Winds Farm, an 83-acre educational center and event space, opened in the fall of 2020 to help educate locals and visitors on the permaculture and regenerative agri-culture in Fitchburg.
Apple Orchard & Pumpkin Farm
Apple and pumpkin picking at Eplegaarden has become a local fall tradition. Vern and Betty Forst purchased the farm and started planting thousands of apple trees in the 1980s. They added their unique Norwegian flair to the farm and over the decades, Eplegaarden became a must-visit destination.
Apples ripen throughout the season and you can always find a new favorite. You can pick your own apples or purchase pre-picked bags in their farm store. Be sure to pick up some fresh apple cider, apple cider donuts and honey while you're there.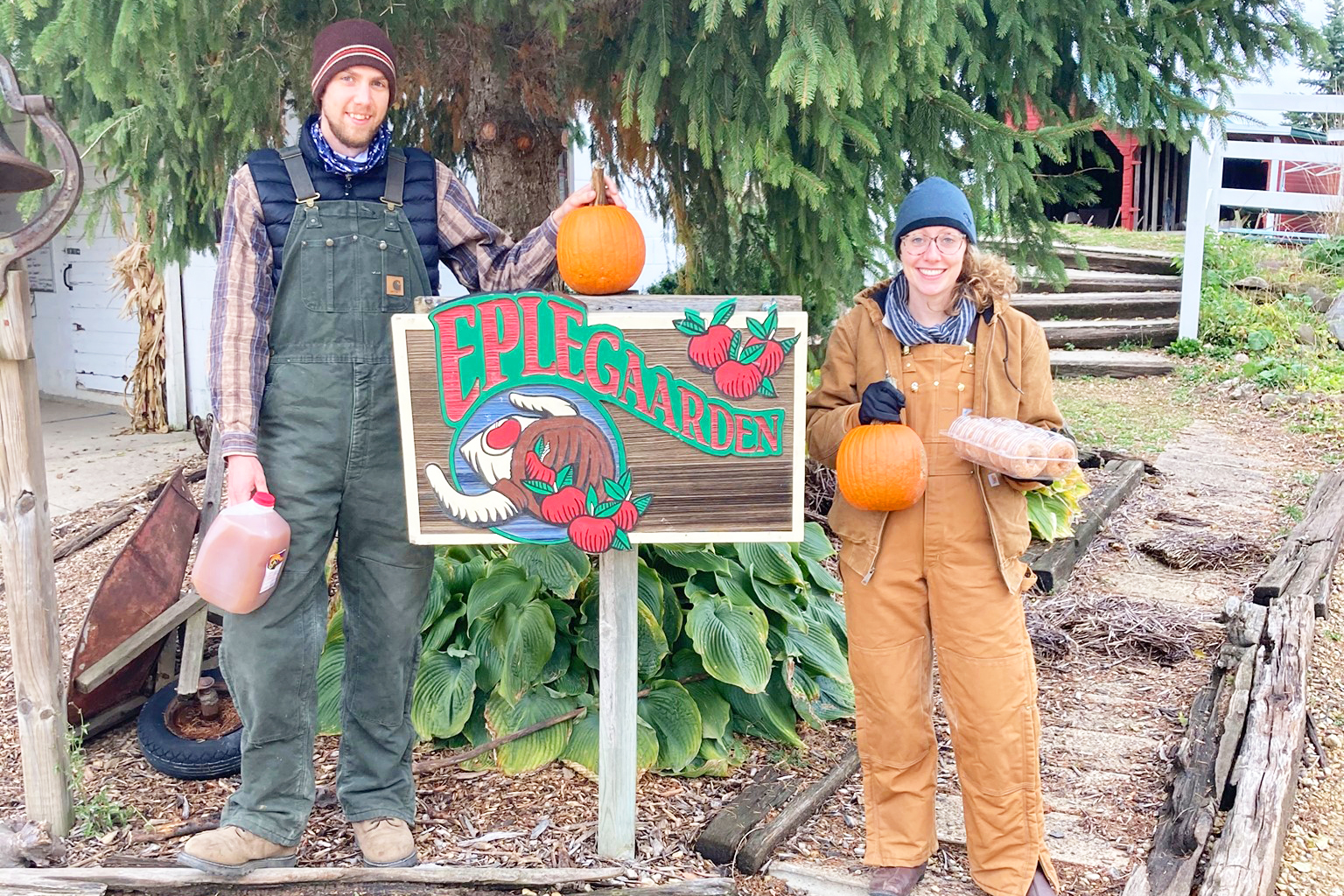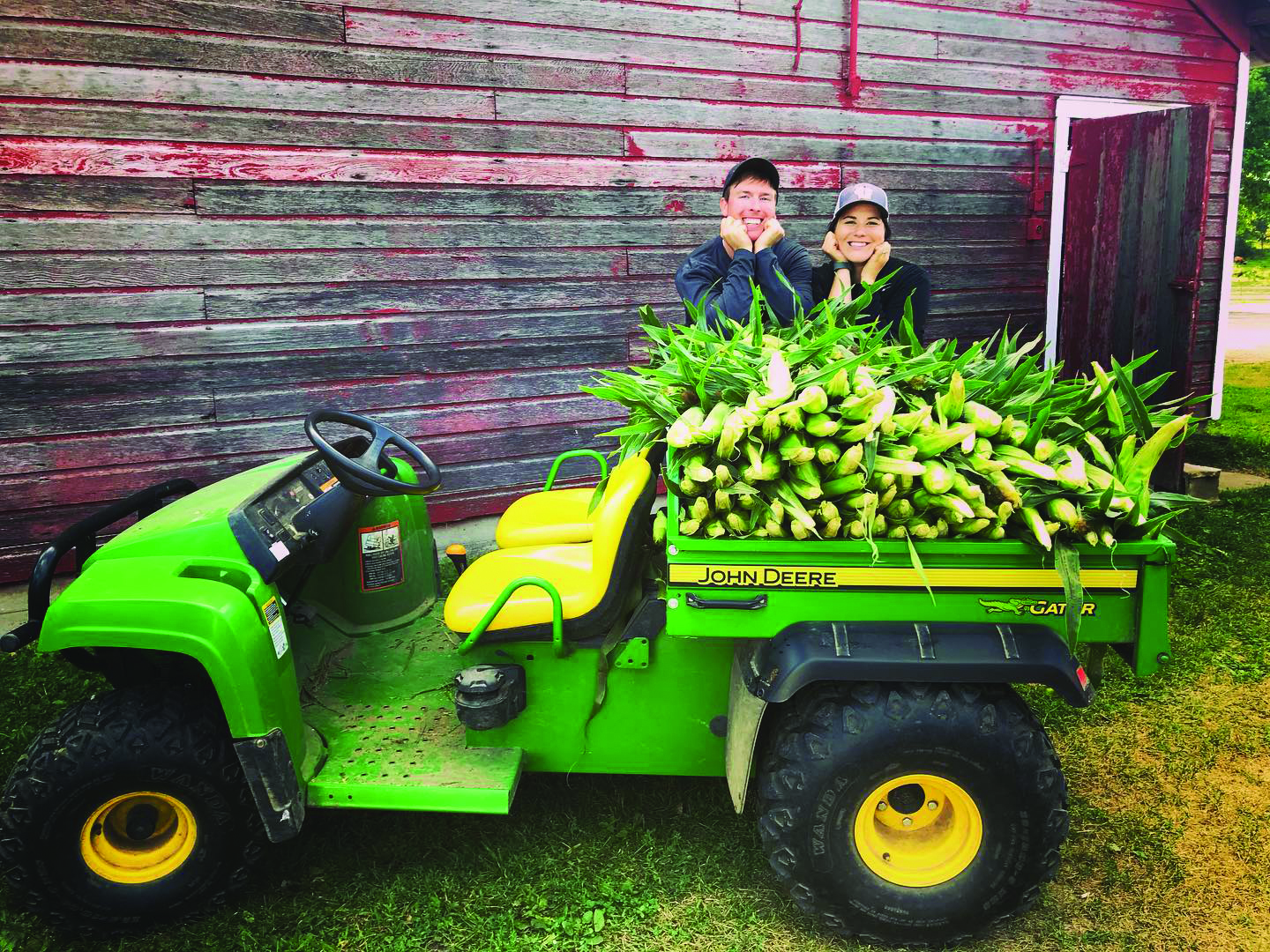 Farm To Table
Fitchburg's rich agricultural history is reflected in the local food scene. The Fitchburg Center Farmers Market is a vibrant market that and hosts vendors selling products from all over Southern Wisconsin. The late summer sweetcorn season is a special time in Wisconsin, and Fitchburg is home to the Stoneman Family that has been growing and hand picking acres of sweet corn for five decades. One bite of this delicious bounty will convince you that it is famous for a reason! You can pick up the sweet corn at the Fitchburg Farmer's Market or visit the farm during the season and meet the family. Follow Stoneman's Famous Sweetcorn on facebook for seasonal updates.
Midwest Gypsy Swing Fest
A truly unique setting for a two day music festival! The Midwest Gypsy Swing Fest brings the music and joy found in European Gypsy Music Festivals right here to the Cozemius Ranch (also known as Art In The Barn) in Fitchburg, Wisconsin. Musicians and fans from all over the world gather to enjoy two days of gypsy swing, a jazz style that originated with guitarist Django Reinhardt and violinist Stephane Grapelli. The Midwest Gypsy Swing Fest has featured world renowned musicians from near and far. This year's event will be held September 8th-9th, with a line-up that includes Joscho Stephan with Sven Jungbeck, Duved Dunayevsky and Daniel Garlitsky, Leila Duclos, and Sam Farthing! For event details and ticket information, click here.