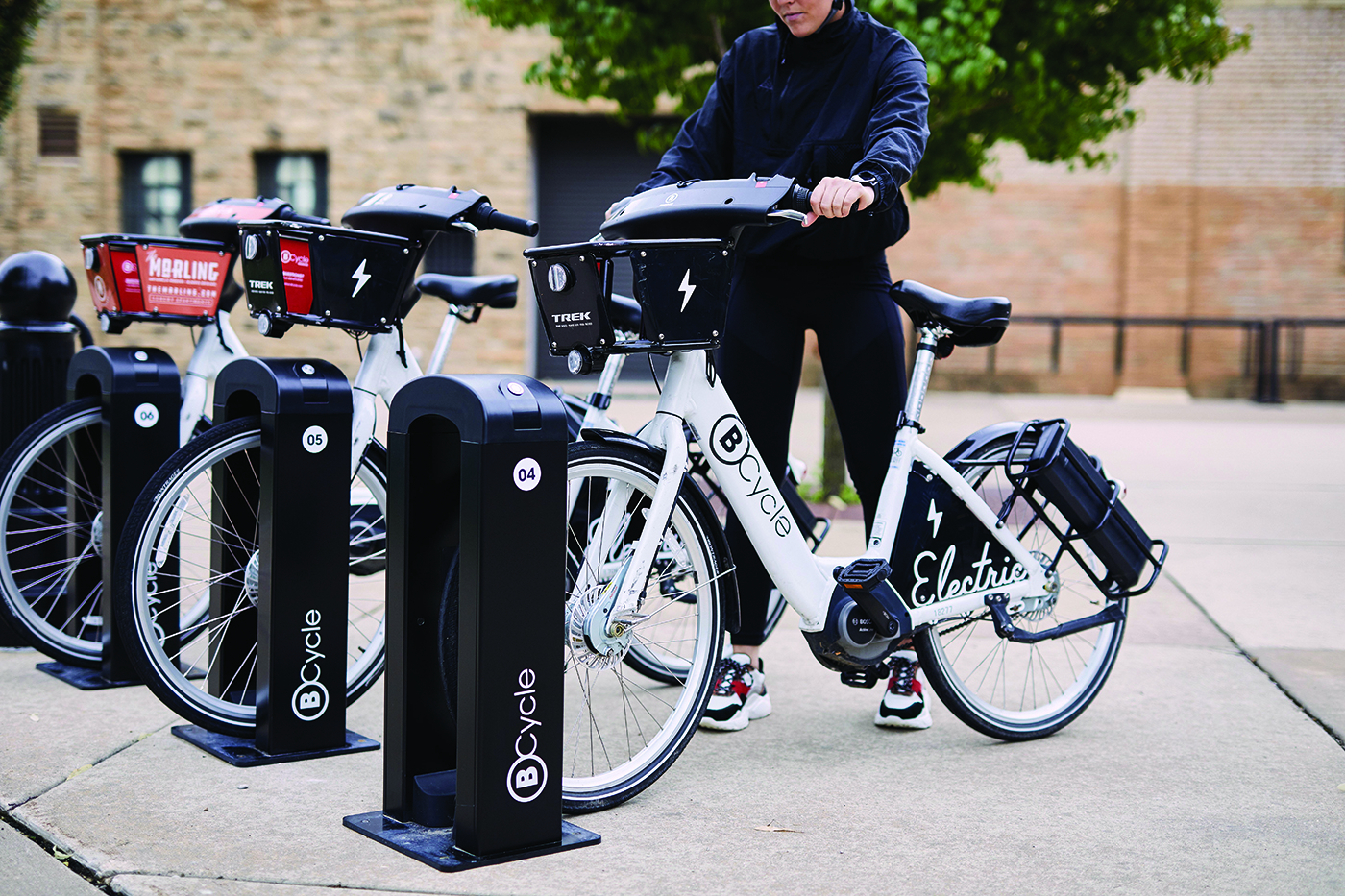 You know spring is around the corner when the BCycles start to appear! And this year you will see BCycle stations in Fitchburg. Thanks to local business sponsorships, the Fitchburg Chamber Visitor + Business Bureau and the Fitchburg Community and Economic Development Authority, the first BCycle Stations in Fitchburg will be up and ready to ride in March 2023.
BCycle bikes are an excellent way to take a ride on the bike trails, ditch the car and bike to work, take a break and take a ride, and avoid the parking crowds when you BCycle  to your next event.
Fitchburg was a logical choice for BCycle expansion. Fitchburg's excellent bike trail system throughout our city and connecting the greater Madison and Southwest Wisconsin trails allows our citizens and visitors to add cycling as another transportation option March through November.