Lunch, dinner, late-night — whenever you're craving a burger, you'll find the best in Fitchburg. Our favorites are topped with unique flavors, including bacon, eggs, beer cheese and even brats! Try them all and find your favorite: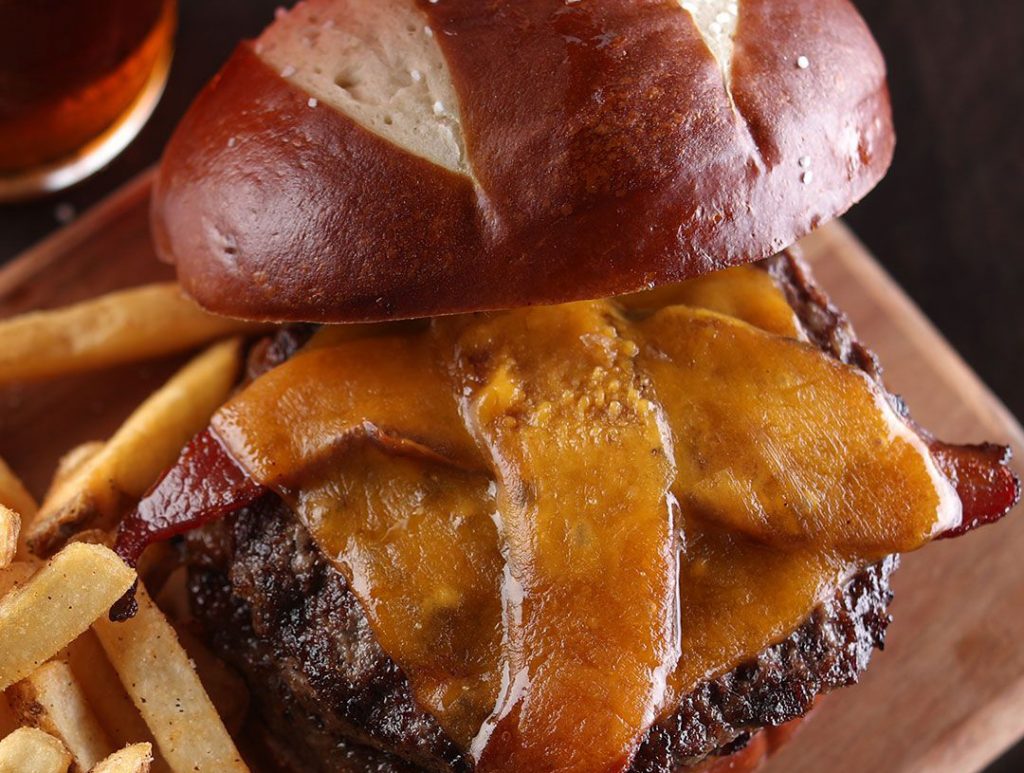 1. Steakhouse Burger
The Great Dane Pub & Brewery
The Great Dane Pub And Brewery is famous for their locally crafted beer, a perfect compliment to their excellent selection of unique burgers. One of the best is their Steakhouse Burger. It's truly one-of-a-kind, with an 8-ounce chuck, brisket and short-rib patty, 5-year aged Wisconsin cheddar, roasted tomato jam, arugula caramelized onion-red wine reduction, brioche bun.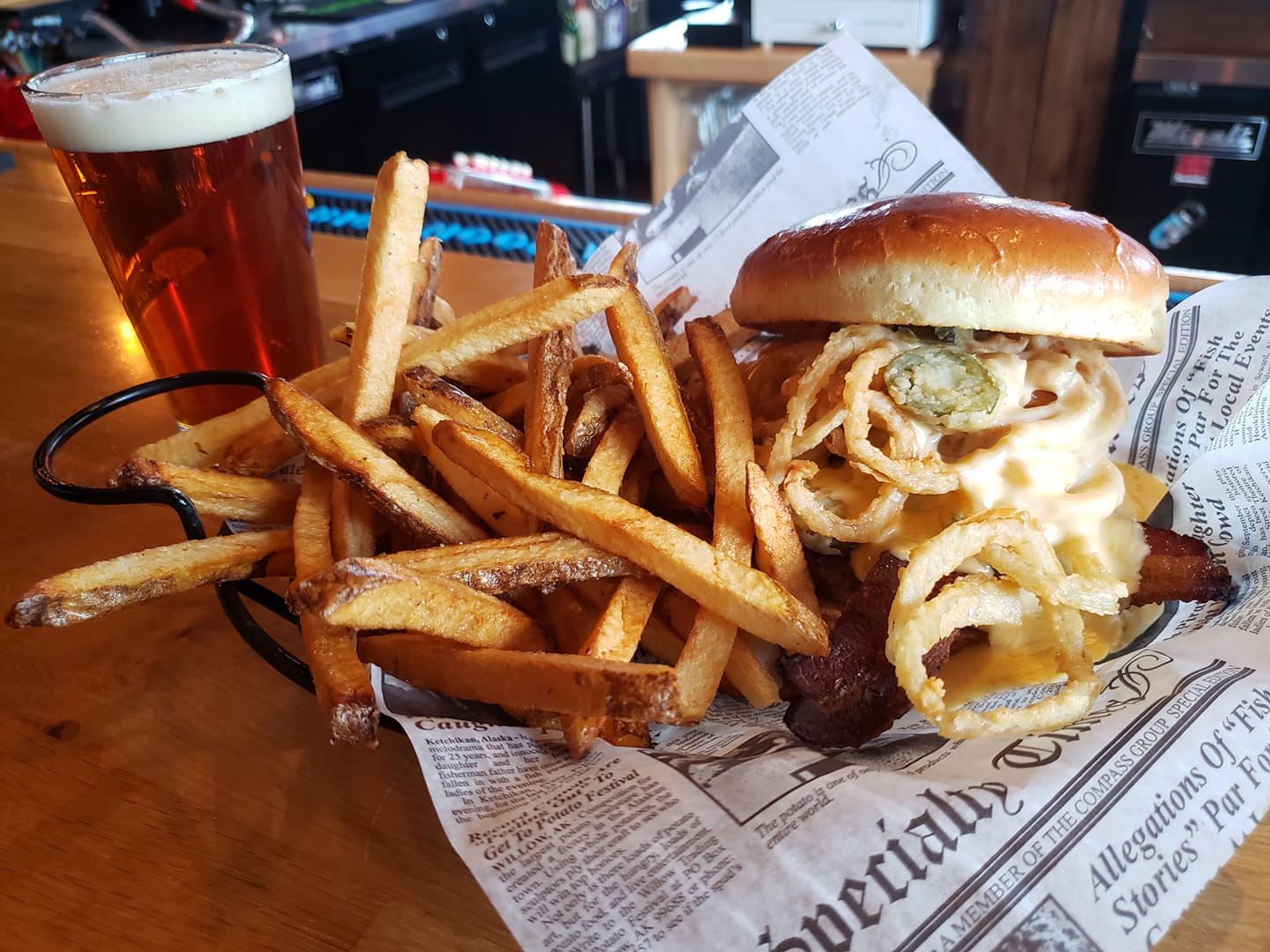 2. Wisco Burger
The Thirsty Goat
The Thirsty Goat's aptly named "Wisco Burger" features a very distinct Wisconsin flavor — beer cheese! We know the best beer and cheese come from Wisconsin, and this burger celebrates that, with homemade beer cheese topping a Knoche's beef patty, fried onion, bacon and fried jalapeños.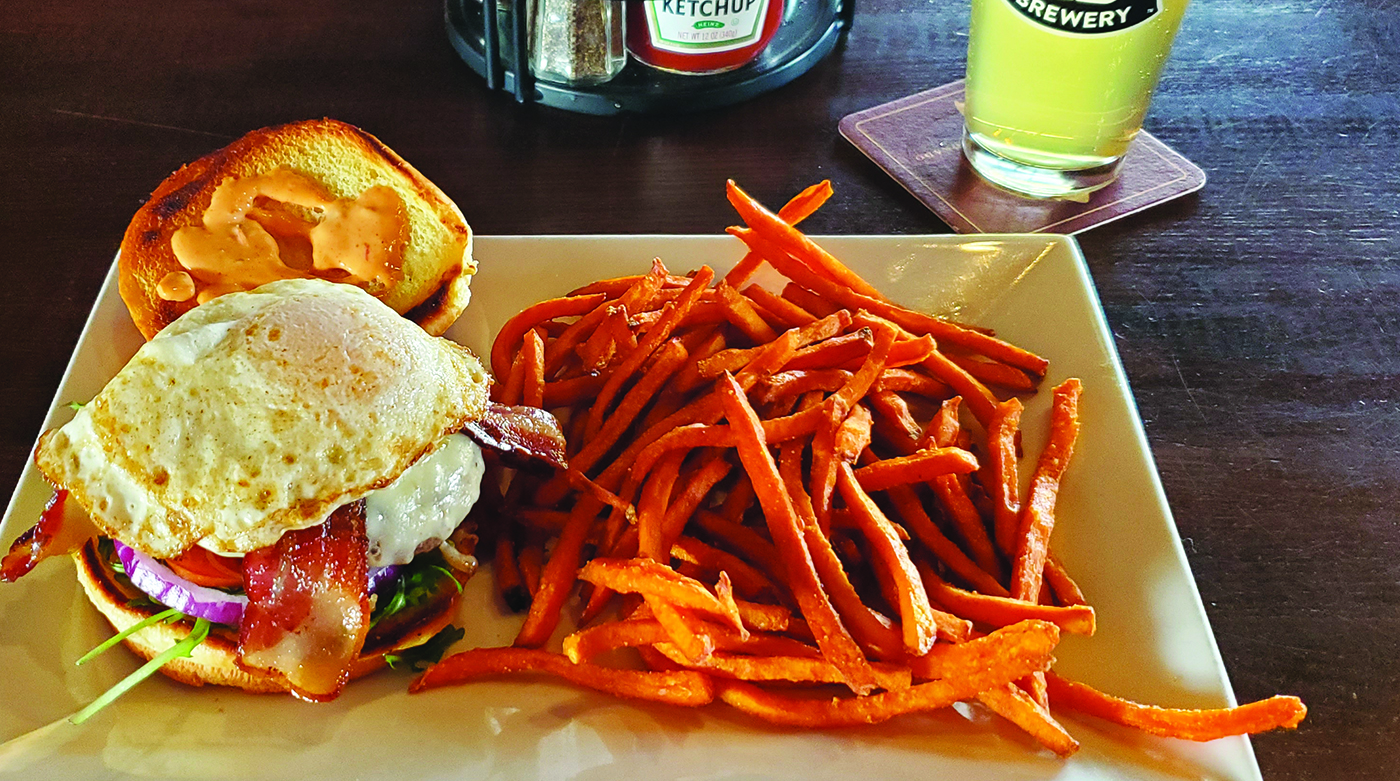 3. The Flying Hound Burger
The Flying Hound
Who doesn't love a scrumptious secret sauce? There's no doubt you'll adore it topping the signature Flying Hound burger. This homemade hot pepper mayo adds spicy flair to the burger's Muenster cheese, cherry wood bacon, soft-fried egg, arugula, tomato and red onion.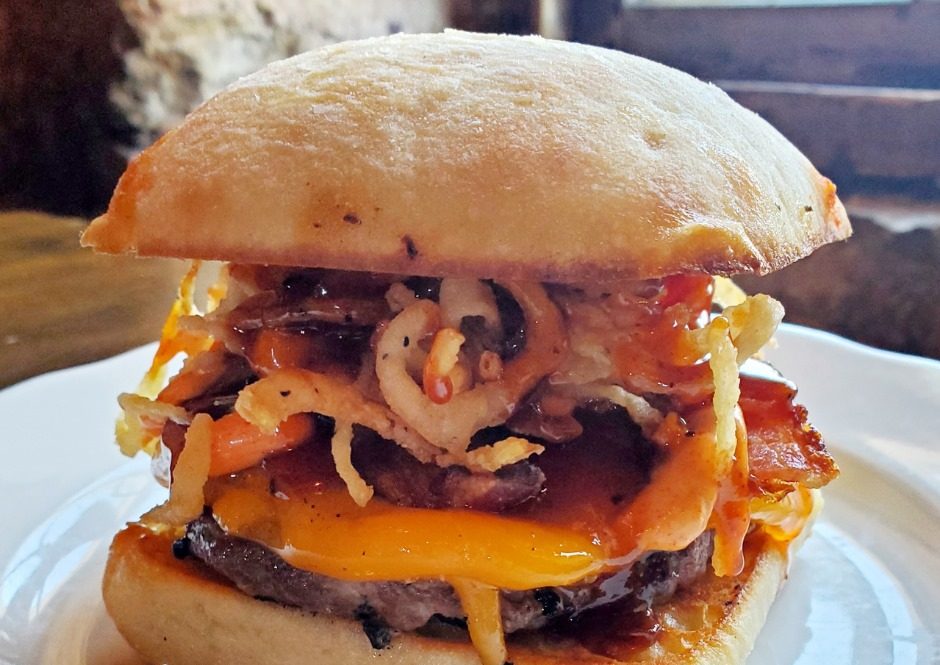 4. Stable's Best Burger
Quivey's Grove
There's a reason it's called the Stable's Best! Quivey's Grove, famous for their fish fry and old fashioneds, is also home to the Stable's Best Burger, a half pound Knoche's ground beef patty, cheddar cheese, apple wood smoked bacon, onion straws, smoked paprika mayo and BBQ sauce on a ciabatta roll. Old Fashioneds aren't just for fish fries, either…they go great with a burger, too!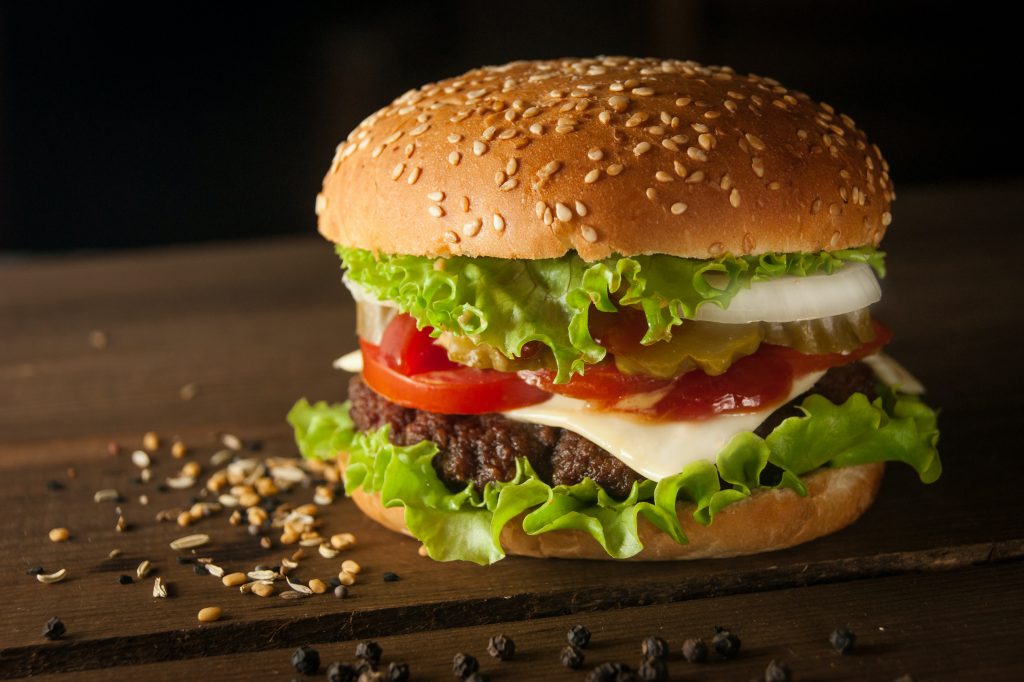 5. Ollie's 2ABPSSLCPOOASSB
Ollie's in Fitchburg is a great spot for lunch, dinner or drinks. Their menu boasts a burger selection, with unique toppings like pickled jalapeños and cream cheese, and classics like the Norm. Our choice is the 2ABPSSLCPOOASSB, a burger with 2 all beef patties, special sauce, lettuce, cheese, pickles, onions, on a sesame seed bun. All of Ollie's burgers are made with ground beef sourced locally from Dreamy 280 farms and served on house made buns. Vegan and Gluten-free options are available, too!