Many of Fitchburg's parks and outdoor spaces turn into winter playgrounds, with trails for snow biking, snowshoeing and ice rinks. Get out there and enjoy the winter weather before it's gone!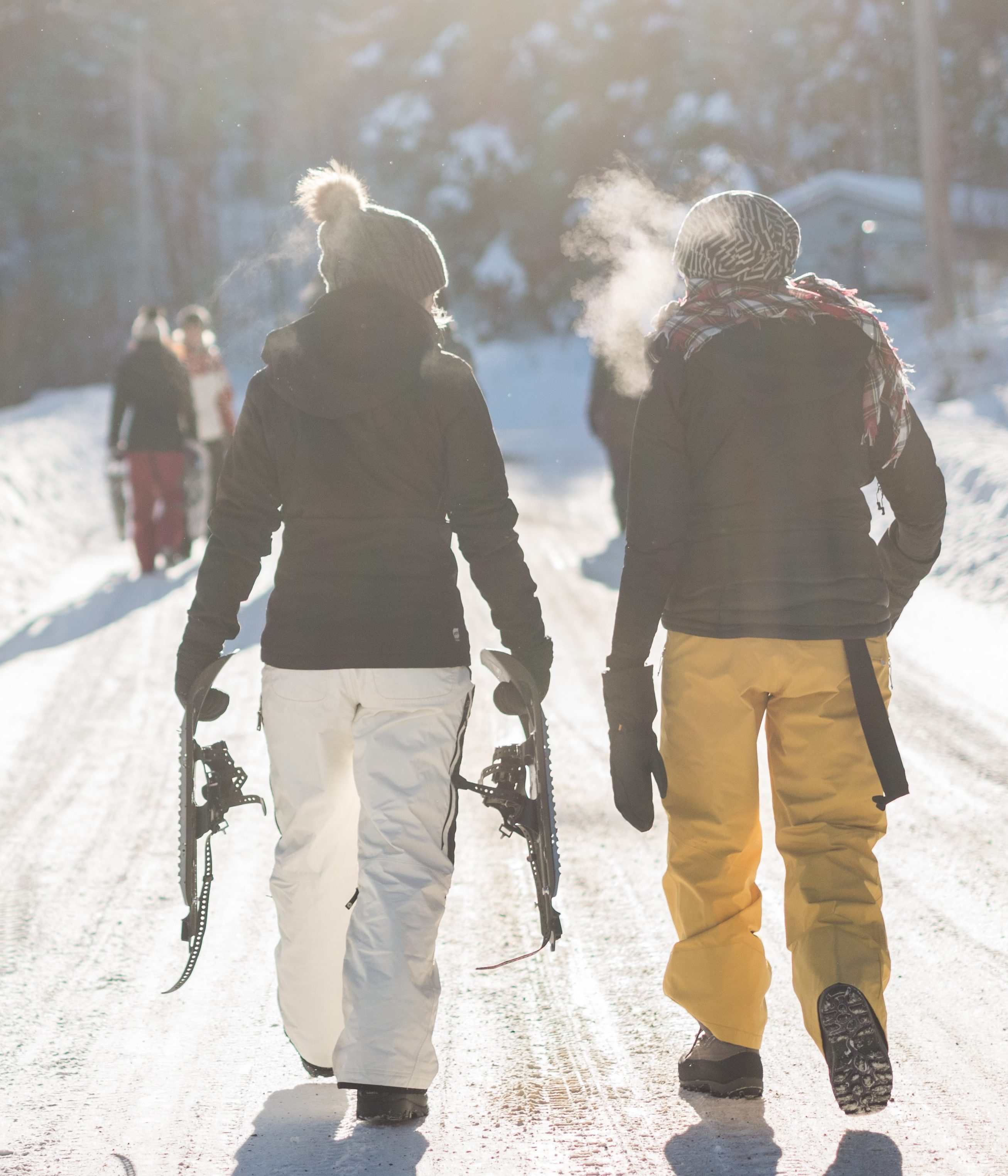 Biking, Snowshoeing & Skating
Cyclists flock to Fitchburg to explore the area trails, and winter is no exception! The Seminole Mountain Bike Area is very popular with snow bikers. The area is a new, purpose-built system within the city limits of Fitchburg and Madison and is designed for beginner and intermediate abilities. You can access the trailhead from the Capital City Loop bike trail. View a trail map here.
Snow shoe and cross country skiing enthusiasts can log some miles at Nine Springs Golf & Disc course during the snowy weather! Try out the mile-long designated loop, or get adventurous and make your own path. Please bring your own equipment! For more information contact Nine Springs.
Fitchburg is also home to two outdoor ice rinks  at McKee Farms park and Huegel-Jamestown park. Both are open for the season! Bundle up, bring your own skates and head out to either rink for some outdoor skating. The McKee Farms Park rink does have lights on for night skating until 10:00pm. Click here for the latest information and skating conditions.
Indoor Oasis
If you love to swim, or if you're looking for lessons, Fitchburg has two swim schools that will keep you swimming even in the colder months. Sign up for classes or open swim at SwimWest Swim School. Families can also reserve part of the pool for Family Splash & Play! Goldfish Swim School also offers swim lessons for children and family swim lessons. With both swim schools keeping their pools heated to 90 degrees, it'll feel like a tropical oasis in a Wisconsin winter!