Savor the flavors of fall and explore Fitchburg's food scene! You'll find hand-crafted local brews, European specialties and delicate desserts that highlight the fruits of fall.
Authentic German Brats
at Bavaria Sausage
When it comes to traditional German sausages, Bavaria Sausage is as authentic as it gets. Their sausages are made locally and always gluten free. You can shop their entire store online, or safely shop in-person at their Bavarian Chalet in Fitchburg. There's everything you need for the perfect fall cookout, including a wide selection of mustards and krauts, authentic German pretzels, dumplings, spatzle, and of course, bratwursts!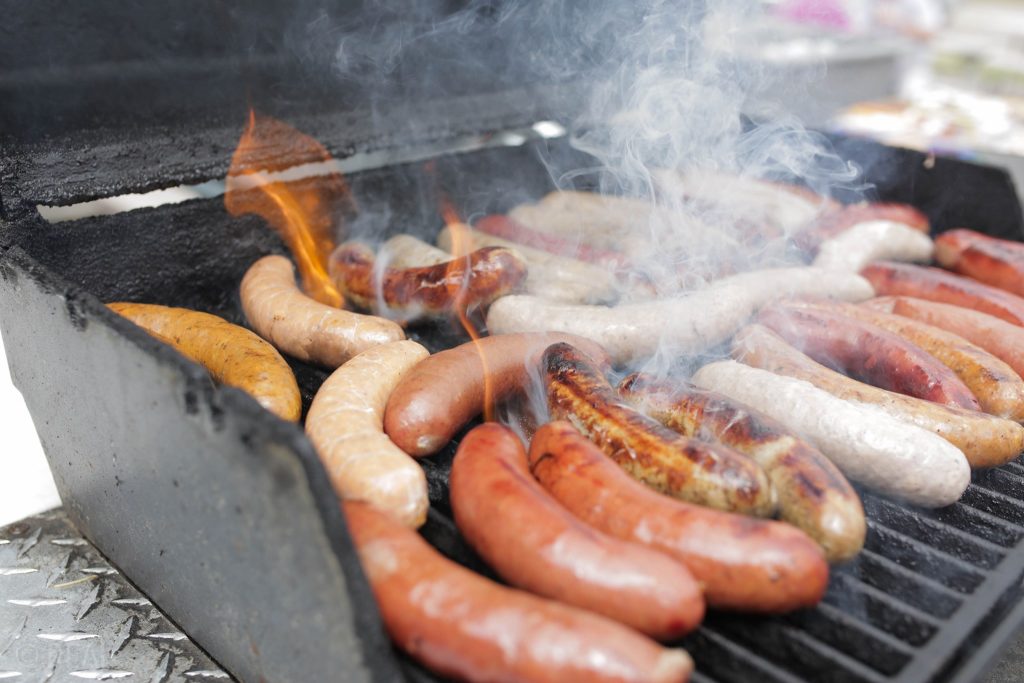 Oktoberfest Brews at Local Breweries
The Fitchburg area is home to some great craft breweries, several of whom feature seasonal Oktoberfest beers. Just released on September 18th, Hop Haus Brewing Co.'s Oktoberfest brew, "Let's Fest," is a crisp, clean, malty amber. Enjoy a pint on their patio or around their outdoor firepits. Be sure to try their tacos while you're there!
Delta Beer Lab, Great Dane Brewing Company and The Hop Garden also have seasonal beers that are available for pick-up. You can find brews from The Great Dane at local stores, as well.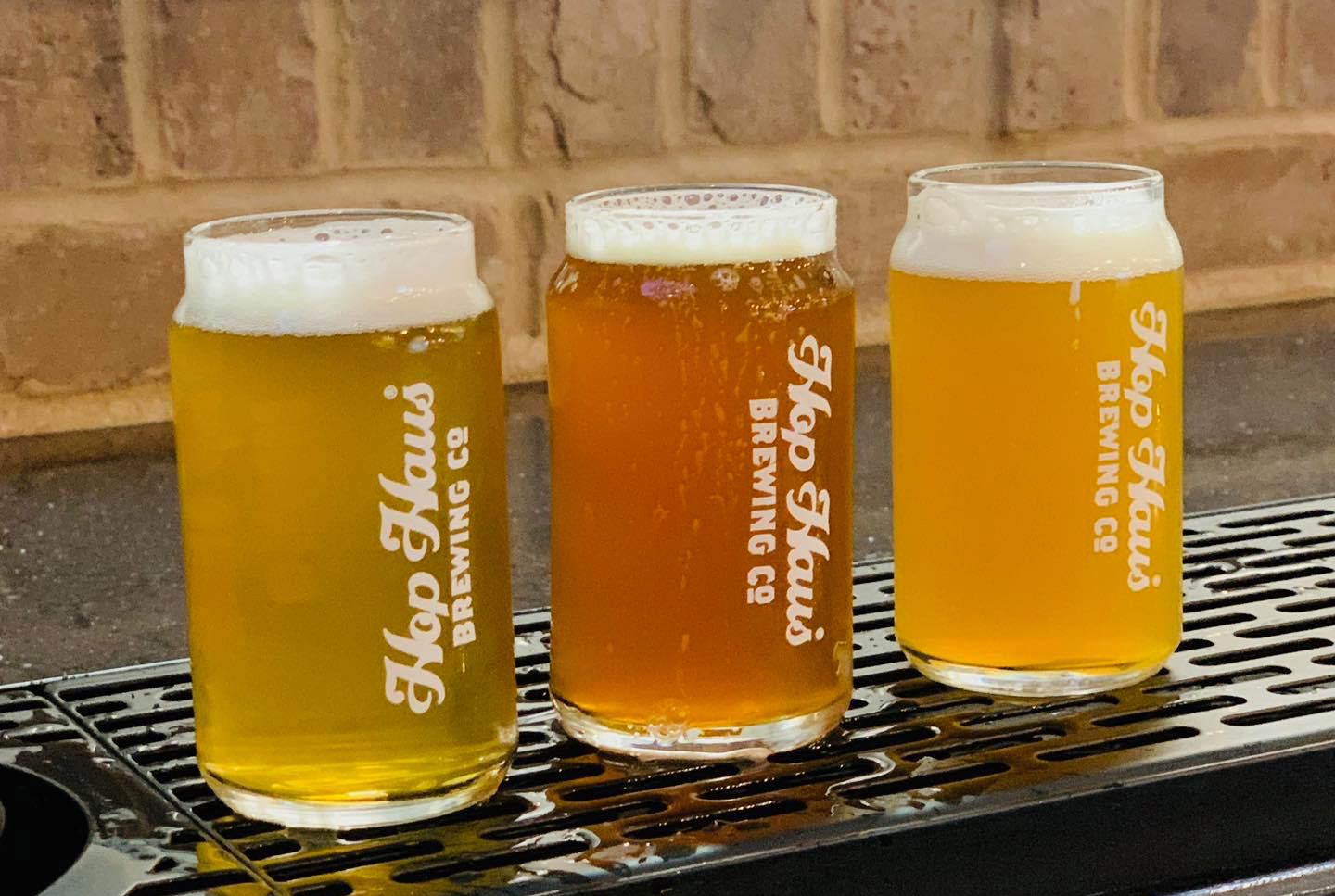 Comfort Food
The perfect compliment to the crisp, cool weather is some piping-hot comfort food! No matter what you're craving, The Great Dane Pub in Fitchburg has you covered. Their Wisconsin-Style Mac is legendary, made with cheddar cheese, Peck's Pilsner cheese sauce and cheddar-sourdough breadcrumbs. Locals also love their Chicken Pot Pie, slow simmered chicken, baked in a crock with vegetables, potatoes and topped with puff pastry. Be sure to try their seasonal beers as well!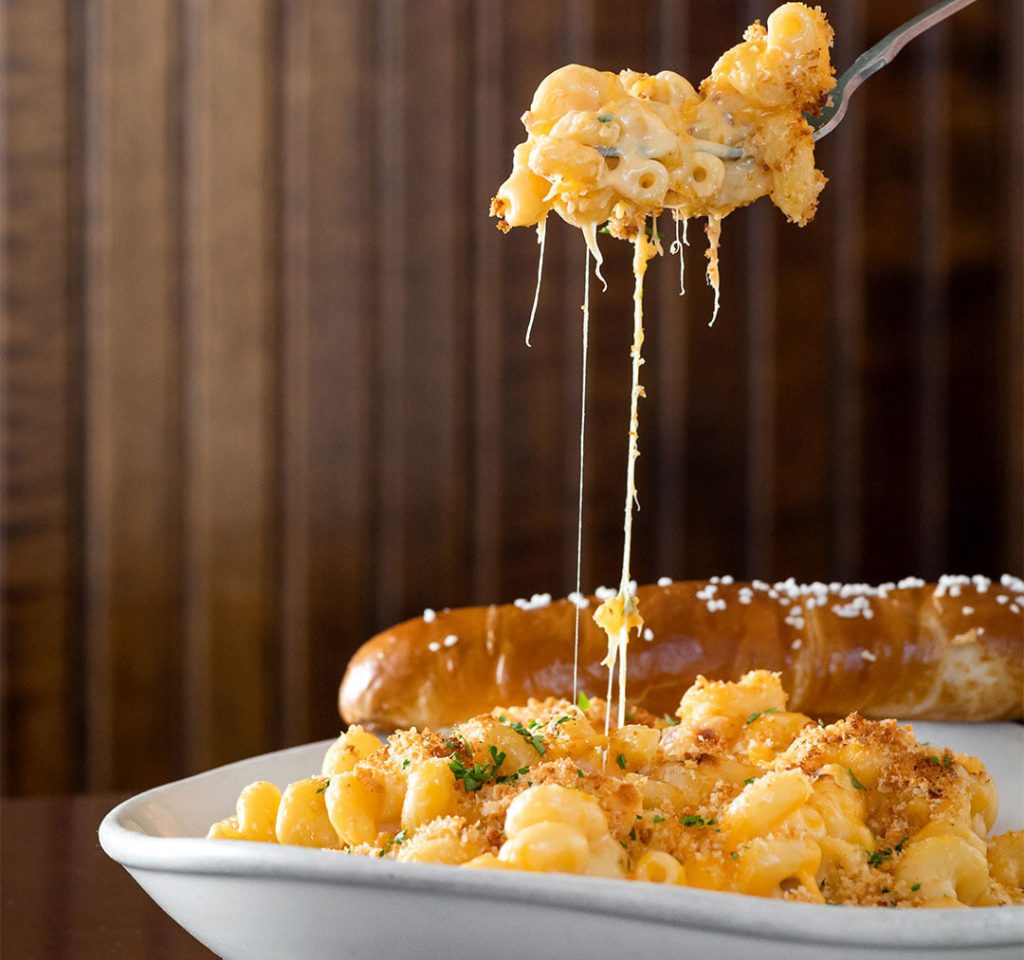 Seasonal Sweets
Your fall food tour isn't complete without a seasonal sweet treat from the Rolling Pin Bake Shop. Stop by their bakery Monday-Saturday for apple, pear and pumpkin goodies. You can order apple and pumpkin pies in advance, or follow them on Facebook to see what specialties they have that day. Kick off your weekend with coffee and apple cider donuts, available Saturday mornings! Rolling Pin also offers an extensive breakfast and lunch menu, with eggs, quiche, and gourmet sandwiches on homemade bread.