Savor the flavors of fall and explore Fitchburg's food scene! You'll find hand-crafted local brews, European specialties and tempting treats that highlight the fruits of fall.
The Famous Flying Hound Burger
A spicy, secret sauce makes the signature Flying Hound burger a local favorite when the weather gets cool. This homemade hot pepper mayo adds spicy flair to the burger's Muenster cheese, cherry wood bacon, soft-fried egg, arugula, tomato and red onion. Grab a seat at the bar to catch the game and sample some of their 32 draft beers that can't be found anywhere else in Southern Wisconsin!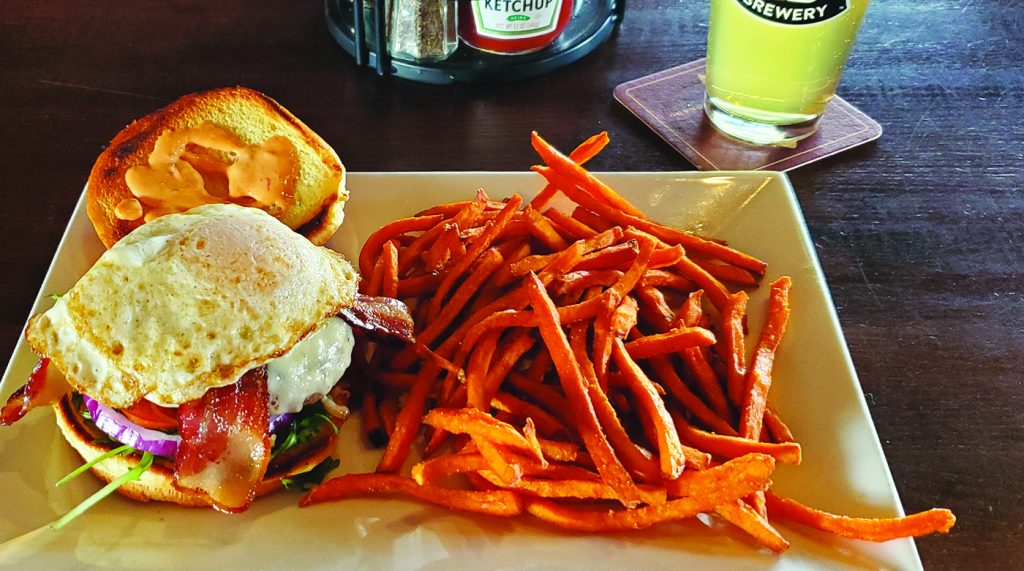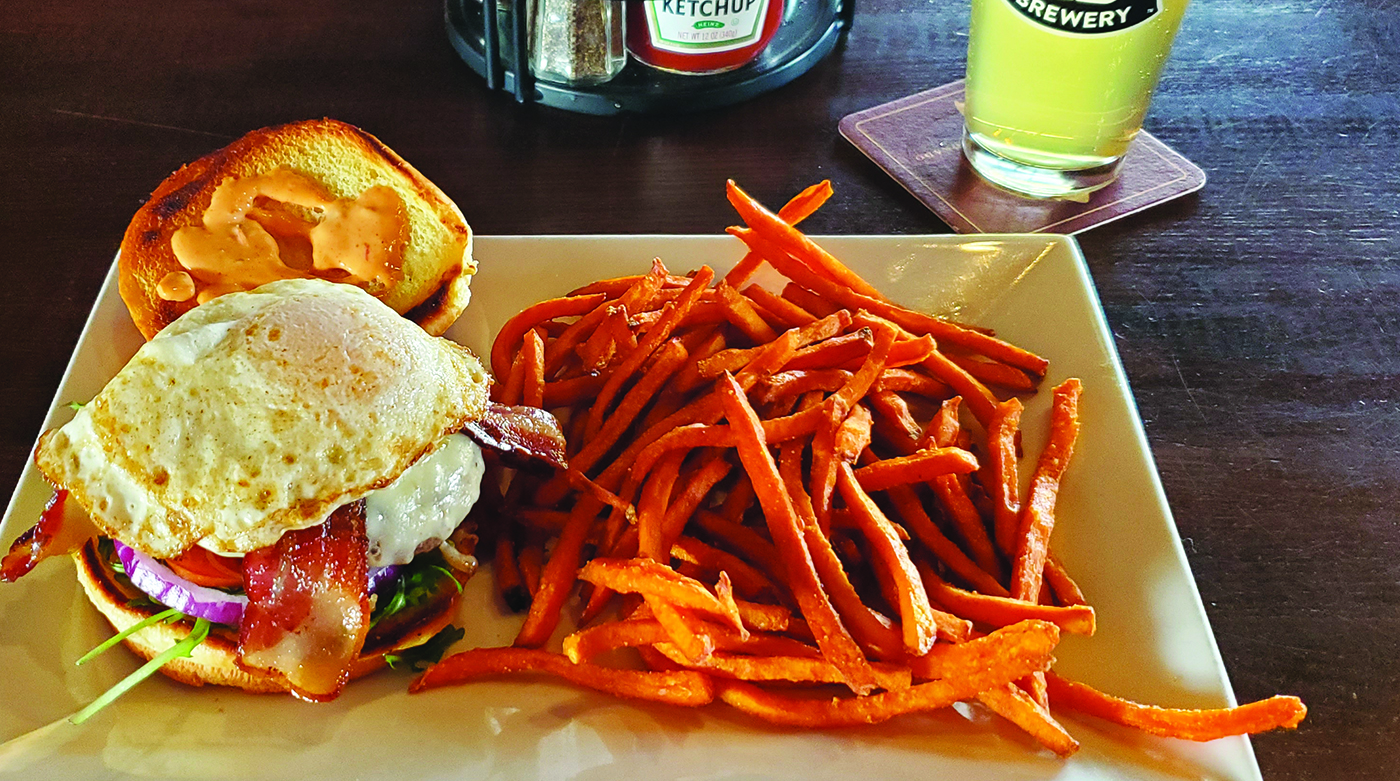 Oktoberfest Brews at Local Breweries
The Fitchburg area is home to some great craft breweries, several of whom feature seasonal Oktoberfest beers. Just released on September 18th, Hop Haus Brewing Co.'s Oktoberfest brew, "Let's Fest," is a crisp, clean, malty amber. Enjoy a pint on their patio or around their outdoor firepits. Be sure to try their tacos while you're there!
Delta Beer Lab, and Great Dane Brewing Company also have seasonal beers that are available for pick-up. You can find brews from The Great Dane at local stores, as well.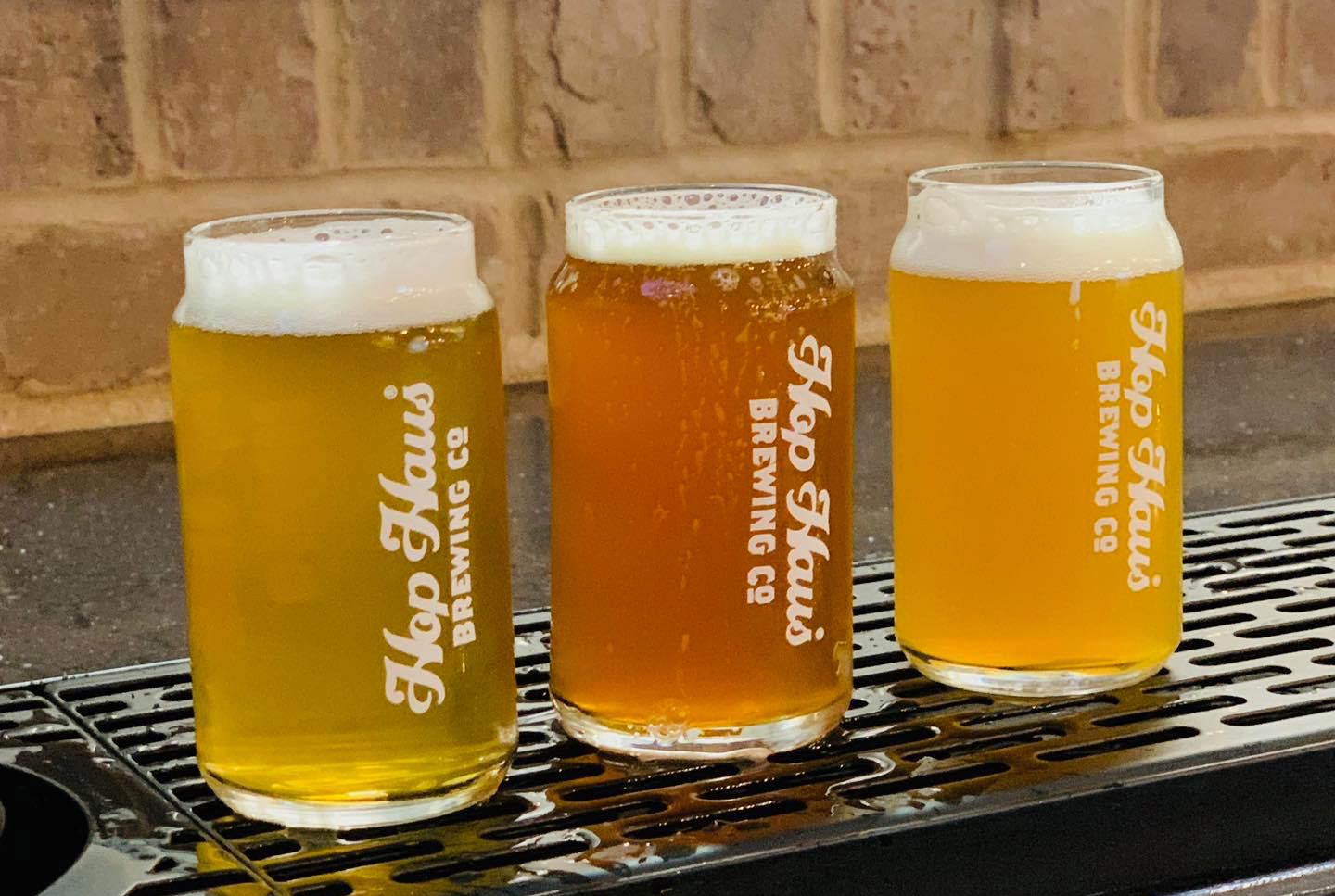 Comfort Food At The Great Dane Pub
One of Wisconsin's specialties, Beer Cheese Soup, always hits the spot when the weather gets cooler. The Great Dane Pub & Brewing Co. serves up their version of this classic, made with their own locally-brewed beer. The soup's blend of smoked Gouda, sharp cheddar, sautéed leeks and potatoes is finished with cream, chives, and homemade pretzel croutons. We suggest pairing the soup with your favorite Great Dane Brew!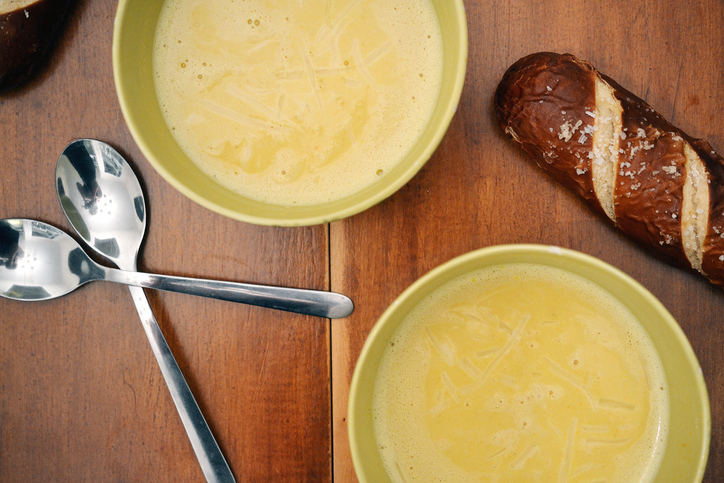 Authentic German Brats
at Bavaria Sausage
When it comes to traditional German sausages, Bavaria Sausage is as authentic as it gets. Their sausages are made locally and always gluten free. You can shop their entire store online, or safely shop in-person at their Bavarian Chalet in Fitchburg. There's everything you need for the perfect fall cookout, including a wide selection of mustards and krauts, authentic German pretzels, dumplings, spatzle, and of course, bratwursts!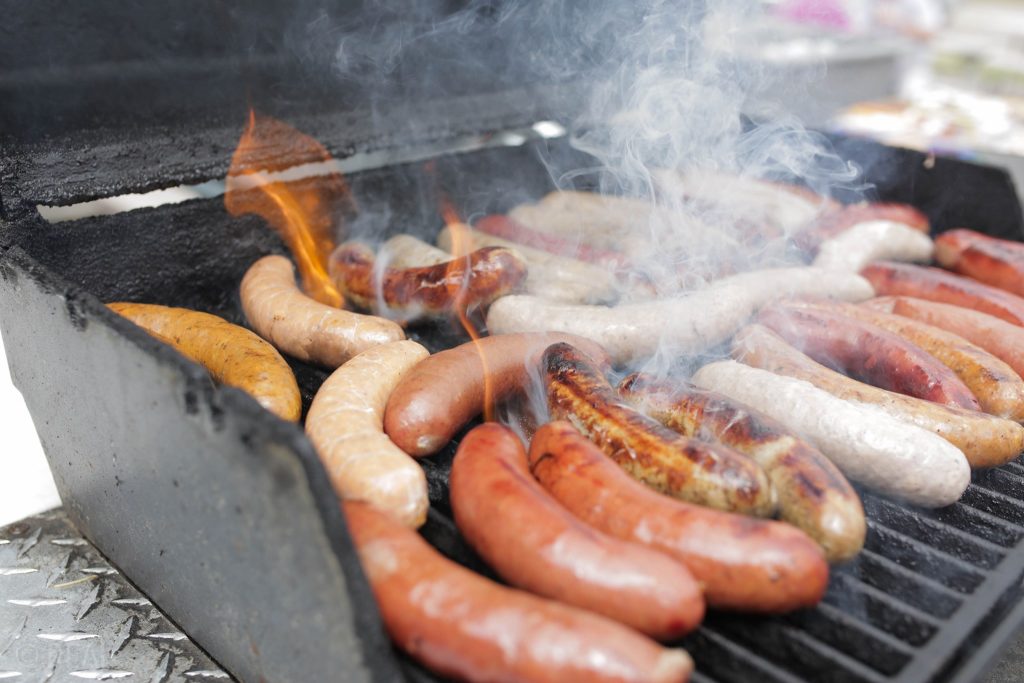 Sweet Apple Treats From Eplegaarden
Our favorite sweet treat this time of year is ANYTHING apple from the Eplegaarden store! Eplegaarden is Fitchburg's U-Pick Apple farm, with a delicious variety of apples in their orchard. Whether you're making the trip to pick your own, or just to visit their store, be sure to pick up their famous apple cider donuts, fresh pressed apple cider and caramel apples.