The days are getting longer and warmer, and Fitchburg's craft beverage makers are toasting the season with fresh drinks you'll want to try. Savor cocktails with fun flavors such as Wisconsin maple syrup and chai tea or sit back and relax with a classic craft brew. While some of these offerings can change daily, here's a taste of what's on tap.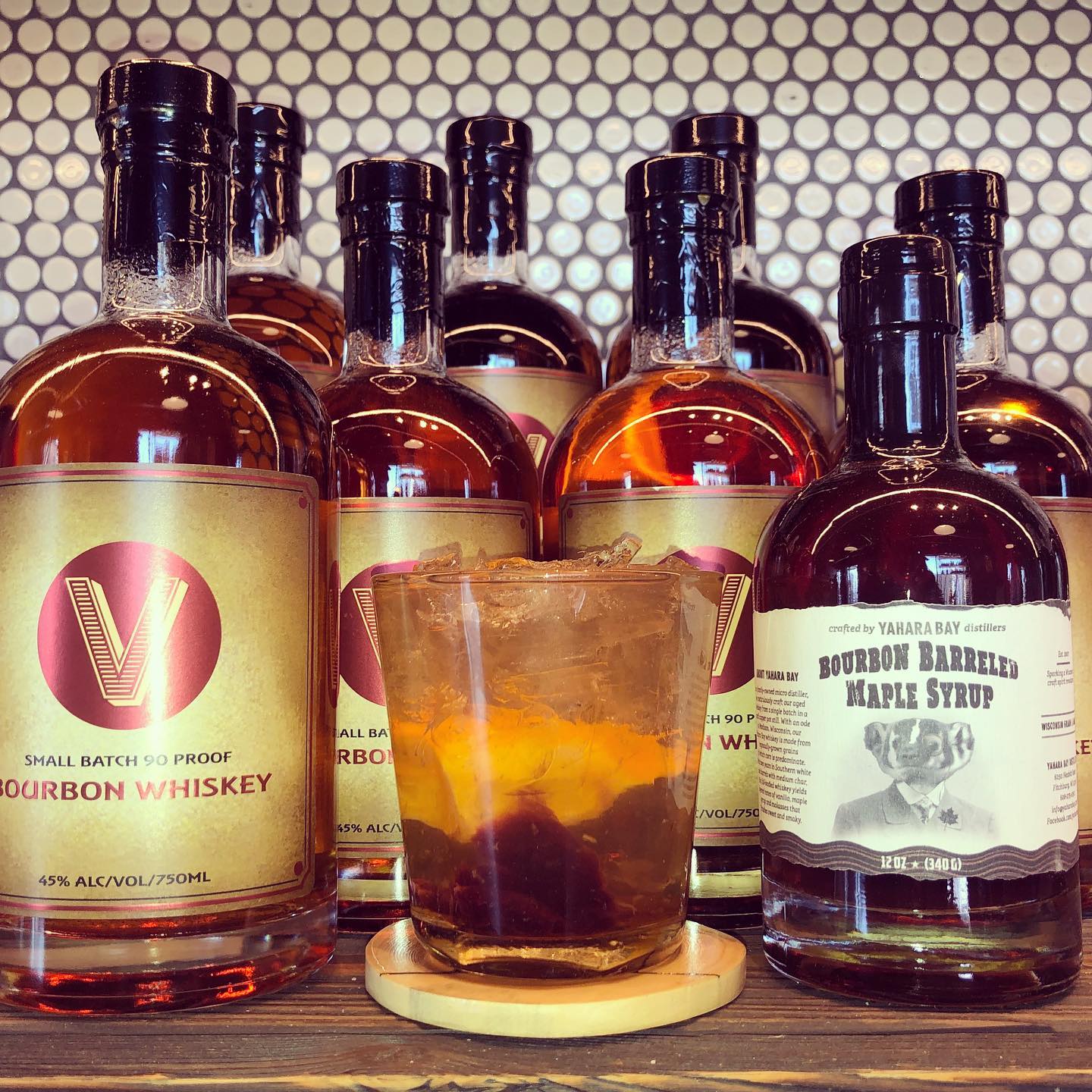 Maple Old Fashioned, Yahara Bay Distillers
As the temperature warms, it brings an annual springtime tradition to Wisconsin: the tapping of maple trees to make syrup. Yahara Bay Distillers has a nod to this tradition with its Maple Old Fashioned, made with bourbon-barreled maple syrup and Trinity bitters.
Emerald Isle Stout, The Great Dane Pub & Brewing Co.
The Great Dane produces several delicious beers, from light lagers and pilsners to dark porters and stouts. Their Emerald Isle Stout will have you toasting the old country. It's a perfect spring beverage—velvet, creamy and delicious.
Pimm's Cup, The Atomic Koi
The Atomic Koi cocktail menu is a throwback to the original craft cocktails of the 50's and the 60's; featuring Old Fashions, Mint Juelps, Rob Roys, Sidecars and Pimm's Cups. And you can finish your night on the town at the Koi with an old school ice cream drink; a minty Grasshopper or a boozy chocolaty Brandy Alexander.
Coconut Chai Stout, Delta Beer Lab
This black ale features an exotic blend of flavors to get you dreaming of warm weather adventures:  coconut milk and chai tea spices blend perfectly in this creamy offering.
Yard Work, Hop Haus Brewing Company
Now this is a chore everyone can look forward to! This "crushable" IPA has plenty of hop aroma without a lot of bitterness. It's perfectly refreshing and only available during mowing season (spring and summer).
Guava Margarita, Tapatios Cocina Mexicana
In the mood for sweet, spicy and salty? Tapatios premium cocktails made with Tequila or Mezcal feature a combination of all three! Passionfruit or Mango, Jalapeno or Guava, the craft cocktail creations at this favorite Cocina Mexicana are a year-round favorite and make your Taco Tuesdays extra special!