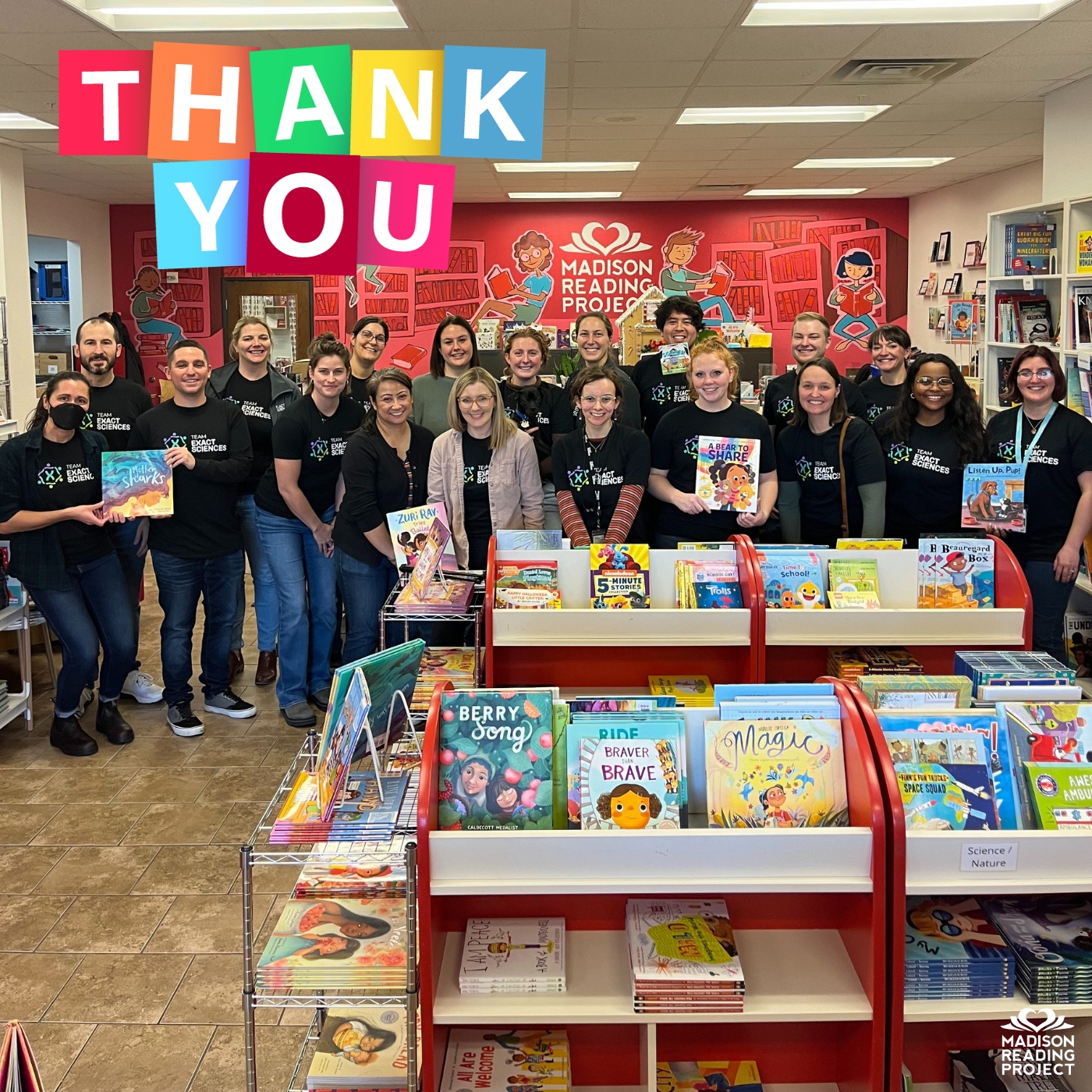 Madison Reading Project delivered its 100,000th book of the year on Wednesday, Nov. 15, to the Salvation Army, Darbo Drive, kicking off the season of holiday book-giving.
"Whose Toes are Those?" by Jabari Asim is one of dozens of books Madison Reading Project, working with Madison Public Library, brings periodically to the Center.
"It's another milestone along the journey of providing great books and literacy resources to children, families, and educators to encourage and inspire readers and learners," says Rowan Childs, Madison Reading Project's founder and executive director. "And, coincidentally, it's also Family Literacy and Madison Reading Project month, as proclaimed by Madison's mayor and city council."
"We're very proud of our role connecting the greater Dane County area with free, culturally and linguistically, diverse books and literacy resources – to ignite a love for reading," says Deirdre Steinmetz, Madison Reading Project's program and operations director. "Thanks to our generous community, we will continue bringing even more books to organizations and schools as we work together to support kids and educators."
"In a season noted for honoring generous giving, we're celebrating the opportunity to bring books to deserving children," says Childs. "Our corporate donors, foundations, and especially individual givers during this month's Community Book Drive make it possible to reach such a milestone. I'm so proud of our team's determination to make every book wish come true. Reaching 100,000 is a huge achievement of our organization and helps meet our communities' need for quality reading materials accessible to children."
"Serendipitously, The Salvation Army, Darbo Drive location, was our very first program partner when we began in 2014. Since then we've added many new literacy programs to our repertoire, including our Books for Educators, where so far this year, we've given over 1,000 local teachers more than 22,000 books. And, since our founding, we've given 478,400 books to about 303,600 kids."
Working with the Wisconsin State Journal's Empty Stocking Club, Madison Reading Project plans to bring more than 15,000 books to the annual holiday toy distribution event.
"With the communities' help, we'll work to get new books that kids want into the hands of children from birth to age 18, who may have few, if any, books in their homes," Childs says.
To contribute and learn more visit www.madisonreadingproject.com/communitybookdrive