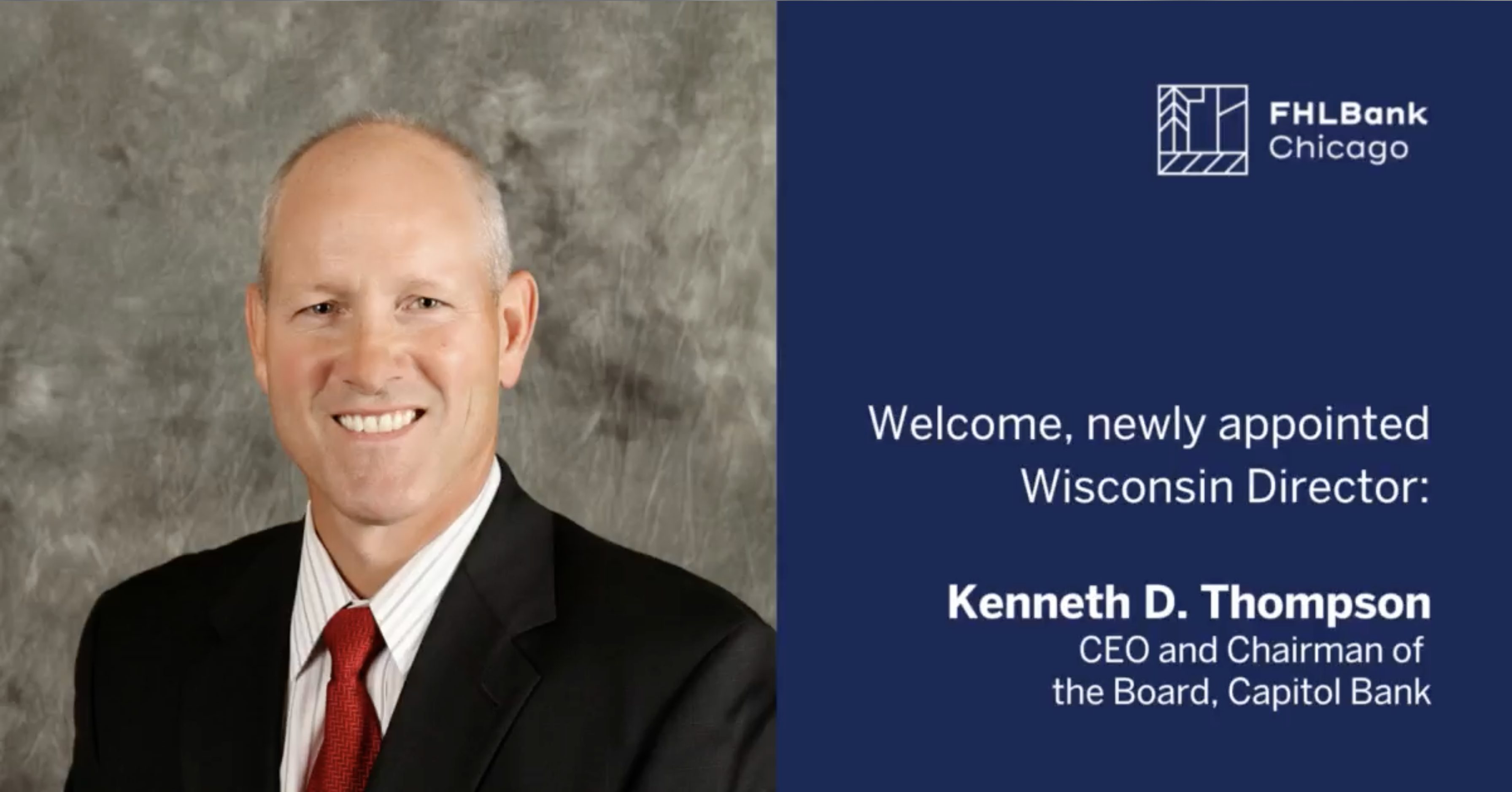 Justin Hart, President of Capitol Bank, is pleased to announce that Capitol Bank CEO and Chairman, Ken Thompson, has been elected to the Federal Home Loan Bank of Chicago (FHLBank Chicago) Board of Directors.
The FHLBank Chicago provides reliable liquidity to member banks and other financial institutions in Illinois and Wisconsin. They offer products, solutions, and services to help members achieve asset liability management goals.
"Ken's professional career has positioned him to be a strong asset to the FHLBank Chicago Board and we are delighted at the news of his appointment," said Justin Hart.
In addition to his continued responsibilities at Capitol Bank, Ken will serve his 4-year term as director starting January 1, 2024.
"I am deeply honored to have been elected to this role which represents Wisconsin's member organizations and look forward to serving among such highly esteemed and dedicated individuals," stated Ken Thompson.