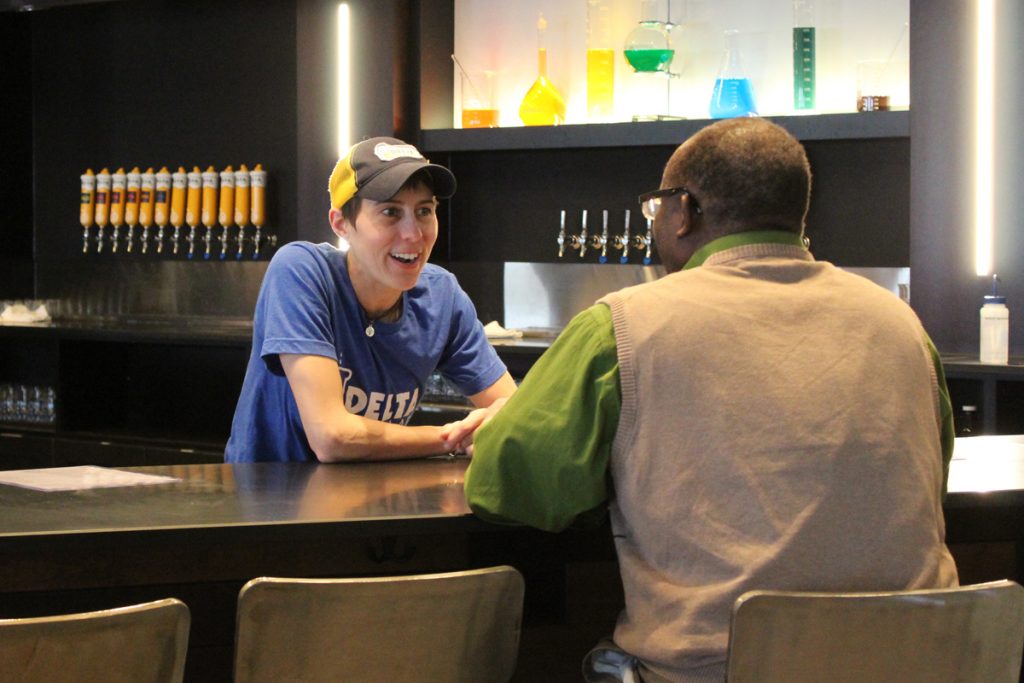 On Saturday March 11th, the women of Delta Beer Lab (167 E Badger Rd.) began brewing their newest West Coast IPA brewed by an all-female team. The IPA is their second annual collaboration with the Pink Boots Society which was created to assist, inspire, and encourage women and/or non-binary individuals in the fermented and alcoholic beverage industry to advance their careers through education. The beer will be brewed with the Pink Boots special blend of hops featuring Loral, Ekuanot, HBC 586 hops.
"This is our second year brewing a West Coast IPA with Pink Boots hops and we are really excited to have the women of our brewery all working together to brew this beer," said brewery owner Michelle "Speedy" Riehn. "Last year we had a group of eight women helping out on brew day. They jumped right in and helped with the whole process from milling the grain all the way through the fermentation and packaging process."
Delta Beer Lab has many women to thank for their initial and continued success - one of their owners, many beertenders, an assistant brewer, and countless guests, fans, and supporters have all helped pave the way for more women to take part in the craft brewing industry.
"We are hoping to release the Pink Boots beer on April 5," said Riehn. "Folks can expect a medium-bitter IPA that pours golden orange featuring flavors of citrus and tropical fruit. This beer won't be around long, so mark your calendars and join us for a pint at the taproom or look for the beer in stores and bars in Madison throughout the month of May."
Pink Boots Collaboration Brew Day® (CBD) is an international celebration of women in the alcoholic and fermentable beverage industry. Each year, teams brew beer in participation of Collaboration Brew Day to help raise funds for Pink Boots scholarships.