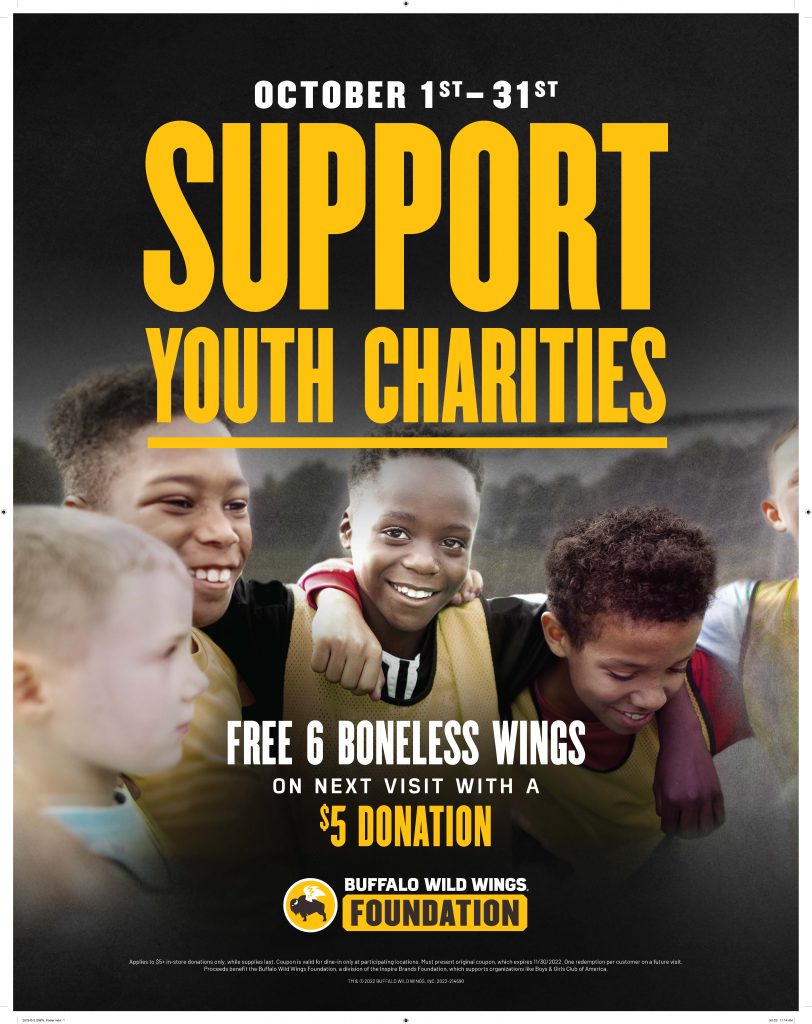 Team Up For Kids is a yearly fundraiser benefiting the Buffalo Wild Wings Foundation. Every October, Buffalo Wild Wings raise money in store, and the money raised goes back into our community to help support organizations like the Boys and Girls Club!
This year, they are doing things a little differently; Uvalde, TX was hit by tragedy earlier this year, and Buffalo Wild Wings really felt it necessary to help contribute to their community as well. This year, 50% of all profits raised will go into our community, and the other 50% will go to Uvalde to help them build a new Boys and Girls Club.
For every $5 donated, you receive a coupon for 6 free boneless wings to be used on your next visit; as well, they have raffle tickets available to purchase and lots of exciting prizes, including a foosball table, a New Glarus gift bag (complete with free beer!), and a $40 Amazon gift card.
The fundraiser runs from October 1st-31st, and any and all contributions are welcome!