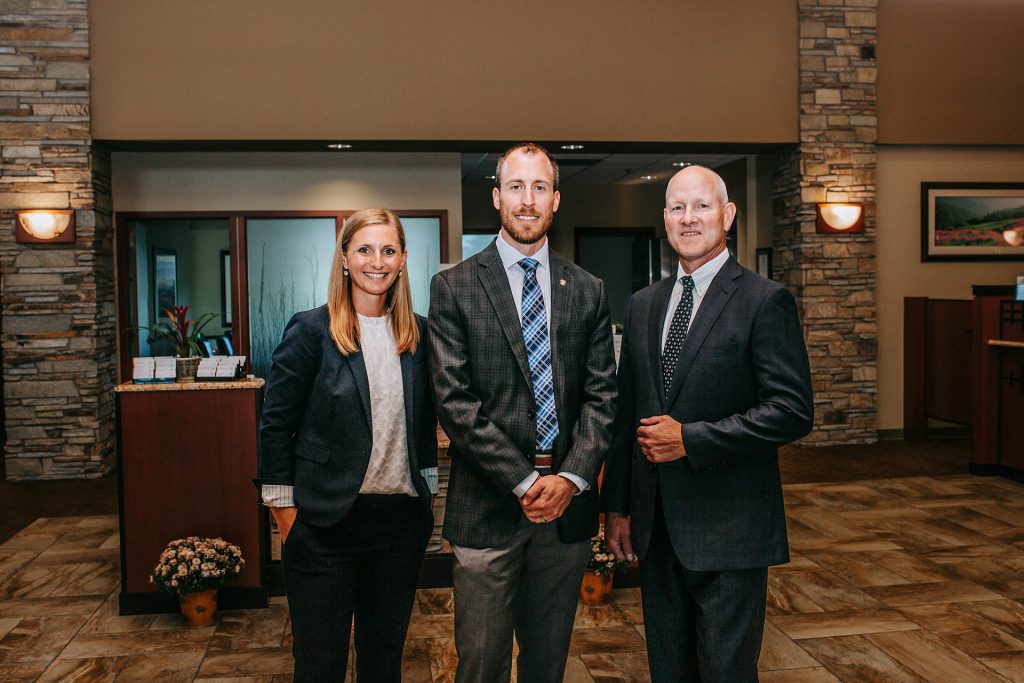 The Board of Directors of Capitol Bank has announced an expansion of the Bank's leadership team. Justin Hart has been promoted to President and Ami Myrland to Executive Vice President. Ken Thompson will remain as CEO and Chairman of the Board.
Justin Hart has been with Capitol Bank since 2007 and most recently held the title of Senior Vice President / Senior Lender. As President, Justin will provide organizational leadership in all areas of the Bank, with an emphasis on lending and commercial banking. Justin holds a B.S. in Finance from the University of Wisconsin - La Crosse and an MBA from Edgewood College. He currently serves on the board of directors for American Family Children's Hospital and Second Harvest Foodbank of Southern Wisconsin. Justin is a 2021 recipient of the Independent Community Bankers of America 40 Under 40 award. Following Jim Dolister and Ken Thompson's leadership, Justin will be the third person in the history of Capitol Bank to hold the title of President.
Ami Myrland joined Capitol Bank as Senior Vice President / Chief Financial Officer (CFO) in 2019 and has more than 20 years of banking experience. In her role as Executive Vice President, Ami will retain the role of CFO and focus on the areas of retail, finance, marketing, technology and Human Resources. Ami holds a B.S. in Accounting and Finance from Edgewood College. She currently serves on the FHLB of Chicago member advisory committee and also on the boards of the Leukemia & Lymphoma Society and the Wisconsin bankers Foundation. Ami is also a 2022 recipient of the Independent Community Bankers of America 40 Under 40 award.
"With the growth Capitol Bank has experienced this year, reaching $520 million in assets and opening a third location, an expansion of the leadership team was in the Bank's best interest,' said Thompson. "Strong leadership that invests in our community while driving a customer-focused approach to banking is key to the future success of Capitol Bank. I'm honored to expand Justin and Ami's roles within the Bank and look forward to the positive impact these changes will have for our customers, employees and shareholders."