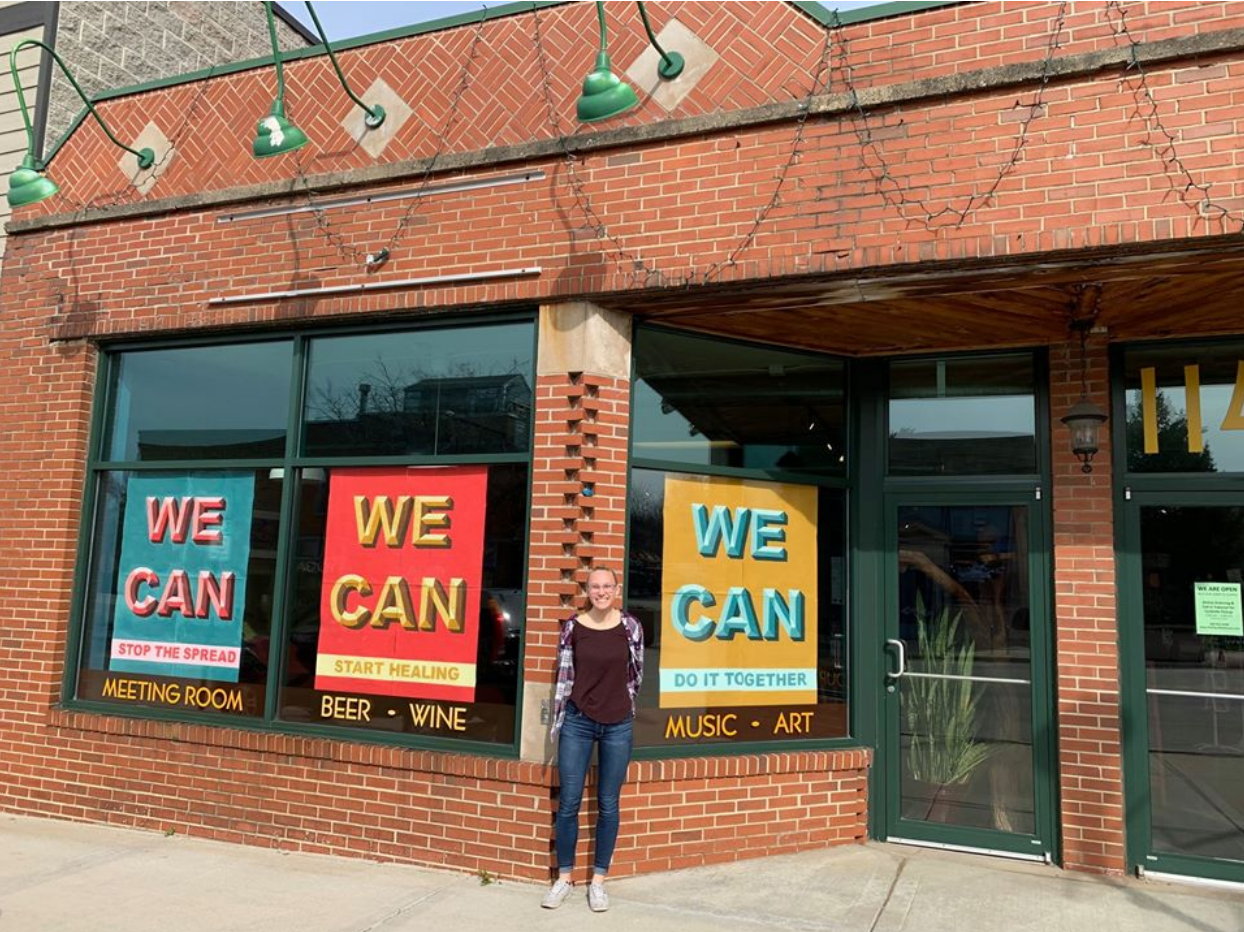 After campuses made a nationwide decision in March to close, Maddie LeBrun, Oregon native working through her last semester of undergrad at St. Norbert College, returned home. Because of the sudden inaccessibility of printing presses, her printmaking class switched gears from letterpress to public text-based installations, prompting the creation of her hand-painted WE CAN series, initially installed at Firefly Coffeehouse.
Today, this message of hope and unity can be seen in the windows of residents and businesses throughout Oregon's Village.
Poster prints are provided free to the public by Thysse and available at all three Oregon Kwik Trip locations as well as Bill's Food Center.