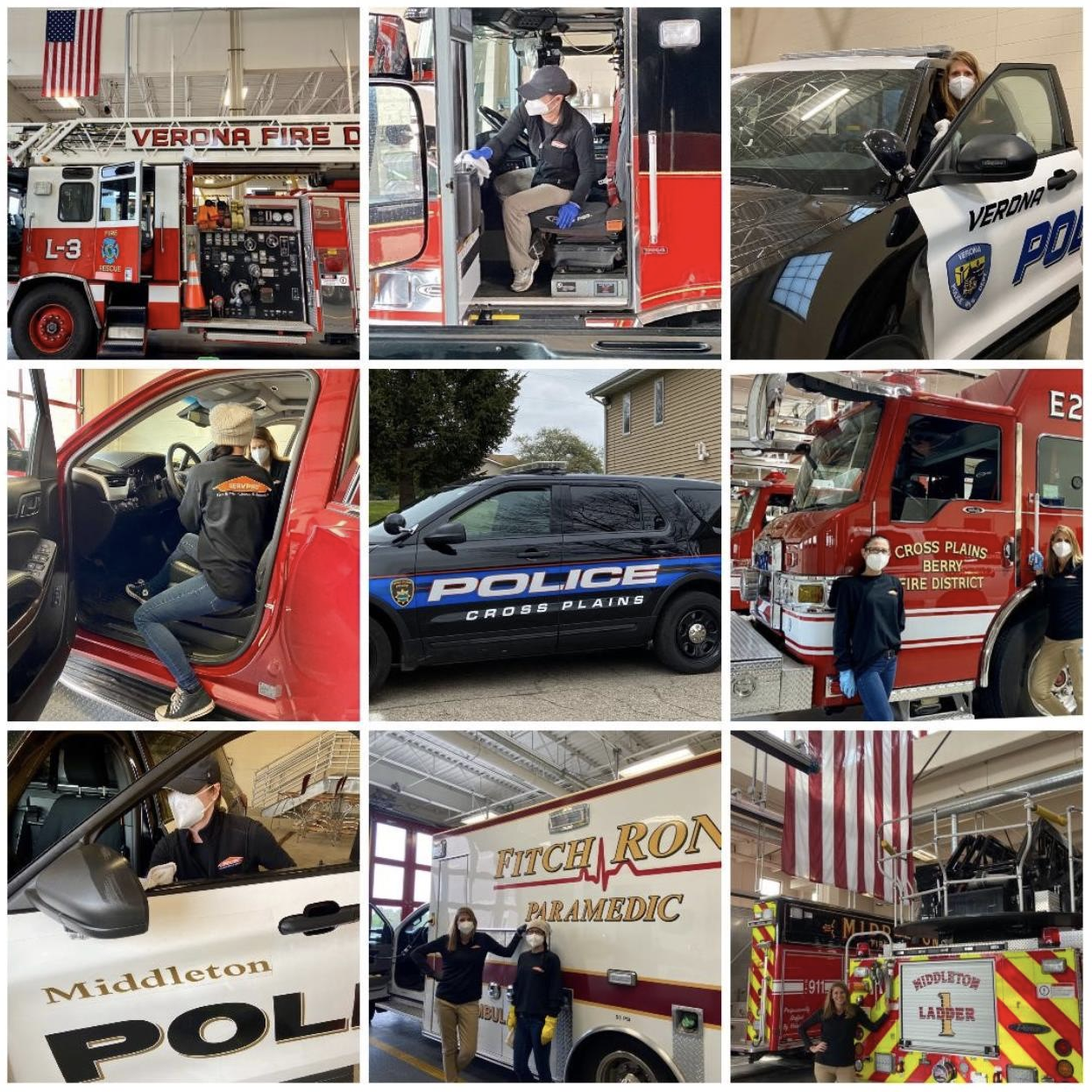 #GivingTuesdays have been fulfilling days for the SERVPRO of Dane County West family. Over the past few weeks, they have complimentary disinfected well over a hundred squad cars, fire truck fleets, and EMS vehicles:
· Verona Police Department
· Verona Fire District
· Fitch-Rona EMS
· Middleton Police Department
· Middleton Fire Department
· Cross Plains & Berry Fire Department
· Cross Plains Police Department
· Dane County Sheriff's Westside Precinct
SERVPRO is being called on by numerous businesses and community leaders to perform the necessary bioremediation services to clean, disinfect, and sanitize their properties. All of their cleanup practices are in accordance with the guidelines provided by the Center for Disease Control (CDC) and local authorities.
The CDC recommends usage of a labeled hospital-grade disinfectant with claims against similar pathogens to the coronavirus. Multiple products in the SERVPRO product line meet this standard and carry the EPA-registered emerging pathogens claims. While there is currently no product tested against this particular strain of the coronavirus, they are following all guidelines as provided by the CDC and local authorities.
During uncertain times, SERVPRO is prepared to help you when it matters most. If your home or business requires cleaning and sanitizing, or any of their core water and fire services, give them a call at 608-497-3331, they are here to help and ready to serve. SERVPRO of Dane County West #608-497-3331