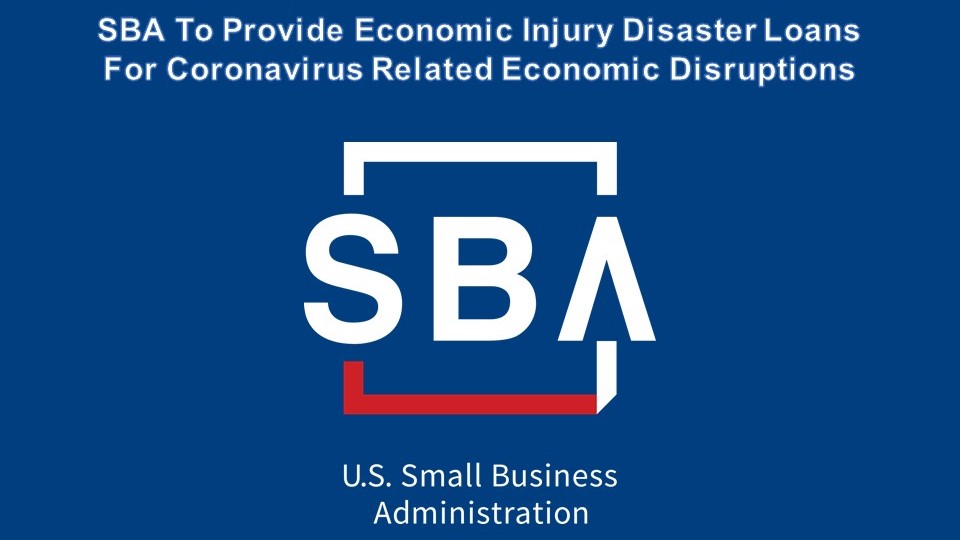 The U.S. Small Business Administration is offering low-interest federal disaster loans for working capital to Wisconsin small businesses suffering substantial economic injury as a result of the Coronavirus (COVID-19). SBA acted under its own authority, as provided by the Coronavirus Preparedness and Response Supplemental Appropriations Act that was recently signed by the President, to declare a disaster following a request received from Gov. Tony Evers on March 18, 2020. The disaster declaration makes SBA assistance available in the entire state of Wisconsin.
Eligibility for Economic Injury Disaster Loans is based on the financial impact of the Coronavirus (COVID-19). The interest rate is 3.75 percent for small businesses. The interest rate for private nonprofit organizations is 2.75 percent. SBA offers loans with long-term repayments in order to keep payments affordable, up to a maximum of 30 years and are available to entities without the financial ability to offset the adverse impact without hardship.
Applicants can apply online, or call SBA's Customer Service Center at (800)659-2955. You can also email disastercustomerservice@sba.gov for more information on assistance. The deadline to apply is Dec. 21, 2020.
Click here to read the full press release.
Click here to read the full press release in Spanish.