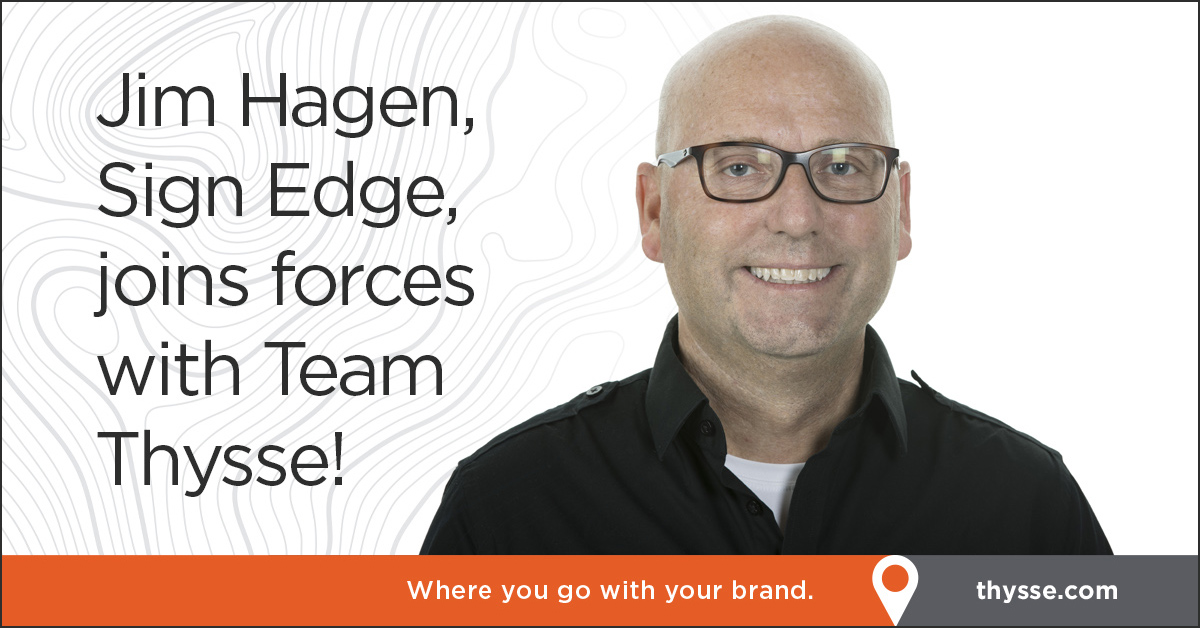 Thysse recently announced that it has acquired Sign Edge, a Middleton-based specialty graphics firm.
"For the past 25 years, I've used my experience and expertise to creatively help clients with their brand, always working to offer them more" said Jim Hagen, Sign Edge. "Joining the Varsity Squad at Thysse, I can now offer my clients a far greater spectrum of brand development solutions. Teaming with the like-minded professionals at Thysse is truly incredible."
Combined, the companies share the same vision, to develop innovative ways to creatively and effectively develop, deploy and promote your brand. New and increased resources and capabilities include the production and installation of vehicle and ATM wraps, decorative and protective film for glass, wall murals, dimensional logos and lettering, floor graphics and more.
Owner, Jim Hagen, will be joining full time as Director of Specialty Graphics.
"Adding Jim and Sign Edge to the Thysse team is a vision turned reality for us," said Dean Bott, General Manager, Thysse. "Besides Jim being extremely talented, he is a great guy and a perfect fit for our culture. The additional capabilities will allow us to better serve our existing clients and serve markets we have been eager to reach."