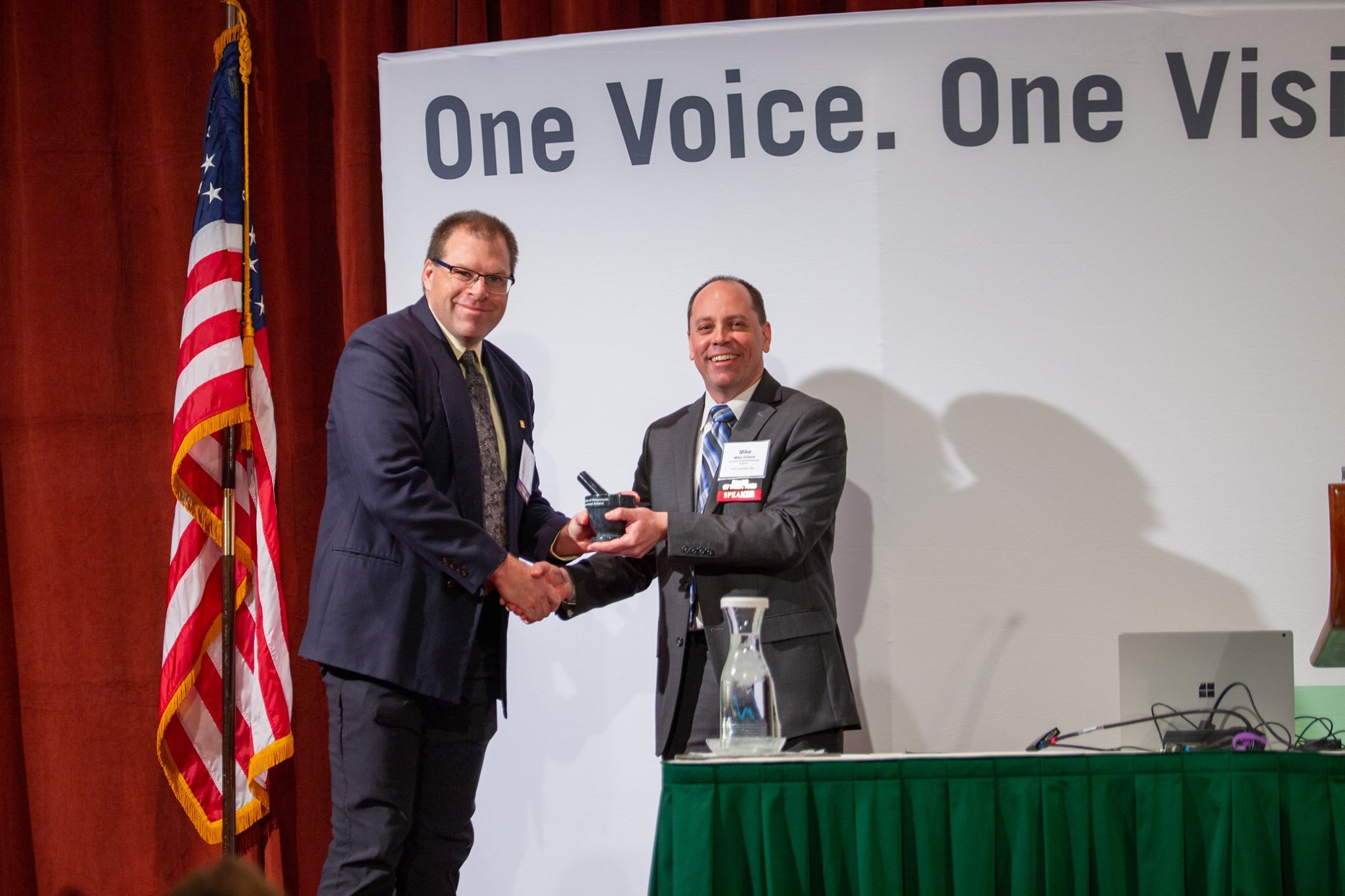 Local pharmacy owner and Fitchburg Chamber Member Thad Schumacher was recently awarded the Pharmacy Society of Wisconsin's 2020 Good Government Award. The Fitchburg Family Pharmacy pharmacist was honored with the award at the Society's Legislative Day on February 12, 2020. This annual award acknowledges a PSW member that has made significant contributions in shaping policies that impact pharmacy. Thad has been a longtime member of the Society since moving to Wisconsin in 2008.
Over the past decade, Thad Schumacher has played a key role in crafting Wisconsin's pharmacy policies. He served on the Wisconsin state Pharmacy Examining Board from 2011 to 2019, being elected to the role of Chairperson for the last five years. During his time on the Board, he led rules revision on prescription delivery and the compounding of sterile medication. "I was honored to work with such a collaborative and dedicated team on the Pharmacy Examining Board; it was our passion for patients and communities that drove our advocacy and decision-making. I believe that is how all advocacy should function: with the people put first," said Thad Schumacher.
Since leaving the Board in July 2019, Thad has taken an active roll as a member of the public. He has been invited to testify on several occasions at the Pharmacy Examining Board and in both chambers at the State Capitol. He was instrumental in organizing fellow pharmacists and pharmacy students to pressure the Pharmacy Examining Board as they were revising the rules around counseling patients and the mailing of prescriptions. "Our coalition strongly pushed for the Board to preserve the rules around counseling so that all Wisconsinites receive the same chance to have a conversation with their pharmacist about their health." Schumacher said. Most recently, Thad has rallied and testified alongside his colleagues from across the state in support of Wisconsin AB 114 and SB 100. These bills have bi-partisan support and seek to regulate Pharmacy Benefit Managers, an industry whose practices raise drug prices and have negative impacts on pharmacy reimbursements.
When Thad is not at the Capitol, you can find him at Fitchburg Family Pharmacy. Fitchburg Family Pharmacy is located at the corner of Fish Hatchery Road and High Ridge Trail, at 3050 Cahill Main #6. You can contact them at 608-274-3784. This full-service pharmacy takes all insurance plans and offers free delivery to the entire metro area. You can check out all the services and discover what it's like to be part of the family by visiting their Facebook page or their website at www.whatagreatpharmacy.com.