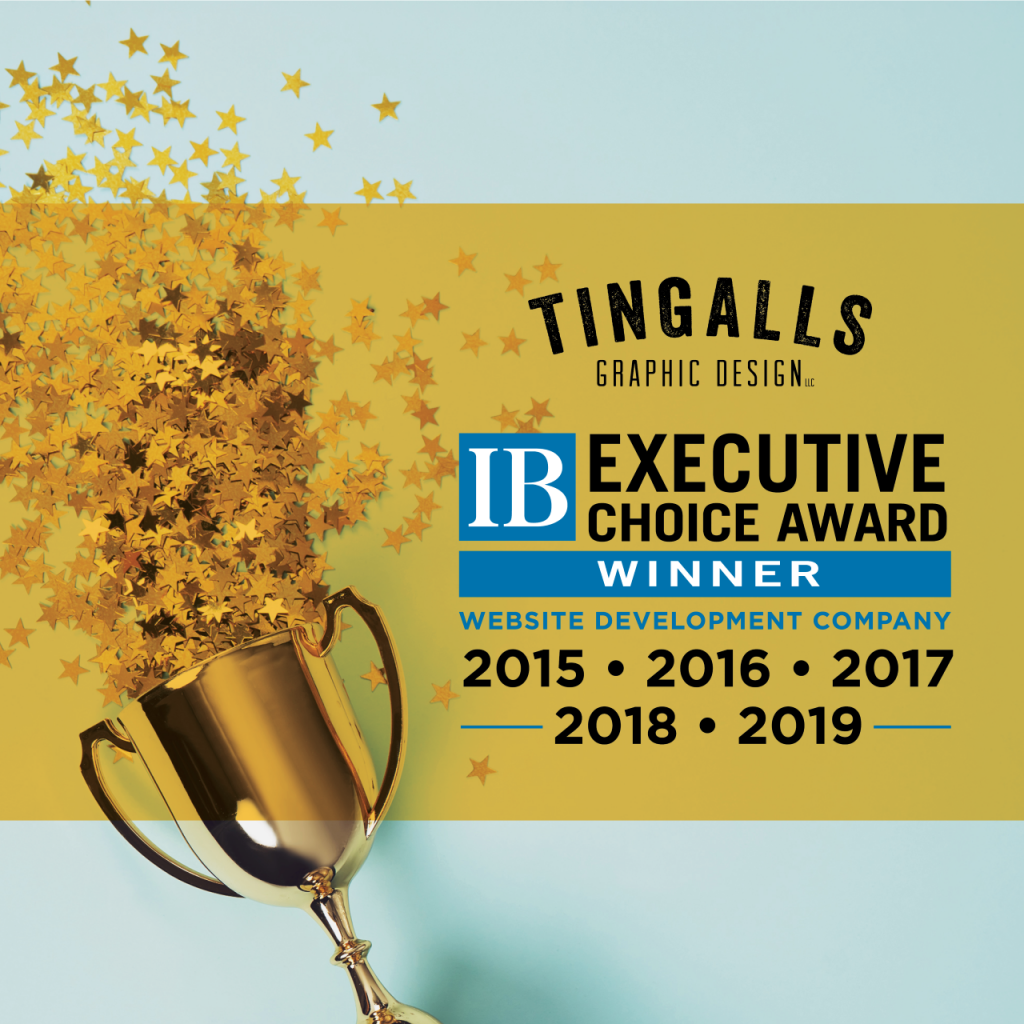 Tingalls Graphic Design was recently named the InBusiness Magazine's Executive Choice for Best Website Development Company for 2019. This year marks Tingalls 20th anniversary and the 5th year in a row as an award winner.
Voted on by top local business owners, these awards are an annual event. More than 1,000 executives cast a write-in ballot that determines the winners. The selected awards span a variety of area industries.
"It's a real honor," said Tara Ingalls, owner of Tingalls Graphic Design. "I'm excited to see the Madison business community recognize Tingalls for the 5th year in a row. It's great to be known for our innovative web design services. Our team of designers are a talented group. They make the process easy, engaging, and fun for our clients."
Ingalls, a UW-Madison alumnus, says she takes pride in leading such a fantastic team. "We're all hungry to learn new skills in this fierce market. It's easy to see our passion for design in all that we deliver."
In addition to a shout out in the "Book of Lists" an insert in InBusiness' December magazine, award winners receive a digital winners badge shown above. It's a usable symbol that denotes popularity and top-rated expertise in Madison.
A Proven Expert in Website Development
"This award recognizes that good design continues to be appreciated. I've known that from my first freelance client over two decades ago to my 1,100th customer served this past July. Fresh design and first-rate service have always been at the heart of it all," said Ingalls.
Tingalls delivers artistic, inspired, and original work with a five-day turnaround. Along with website design, Tingalls offers many other design solutions. Their services include logos, print collateral, custom illustration and copywriting.
Above all, the firm's commitment to the community shines through in everything they do. In fact, they tackle a slate of pro bono work and a hands-on internship program for design students. Along with that, Tingalls regularly hosts a series of fun and free lunch time seminars for local businesses.