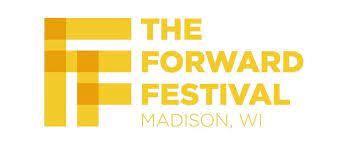 SupraNet Communications kicked off The Forward Festival, Wisconsin's largest technology and entrepreneurship festival, at Delta Beer Lab on Monday, Aug. 21, 4 -7 p.m., as host of the Forward Fest Happy Hour Launch Party. Bryan Chan, founder and president of SupraNet Communications, is the co-founder of the Forward Festival that began 14 years ago.
"We want to encourage people who are interested in starting a business, support new entrepreneurs, and provide a welcoming and supportive environment for startups in Madison. Forward Fest is a time to learn, work, and celebrate all at the same time," said Chan.
SupraNet revealed their 12th annual company pint glass by John Kavolic, Madison's award-winning cartoonist and game designer (Apples to Apples and other popular games) during the Launch Party.
"The arts are a form of communication and we support artists and performers in the community. The arts connect us and make it a more vibrant, interesting place to live. John's work provides something unique that we love to share with our community. His work has become a part of who we are as a business," said Chan.
The first 70 attendees received one of the new glasses and a free beer from Delta Beer Lab.
SupraNet also co-hosts the largest networking event of the year, the High Tech Happy Hour Anniversary Celebration, as a part of Forward Fest. The event will take place at the Memorial Union on Thursday. Aug. 24, 5-8 p.m. This is the 14th year of the HTHH Anniversary Celebration.
About The Forward Festival: The Forward Festival is Wisconsin's largest technology and entrepreneurship festival, attracting more than 5,000 attendees and serving as host for more than 40 events over 5 days every August. https://forwardfest.org/
For more information about Supranet Communications and its commitment to the greater Madison community, visit their website at https://www.supranet.net/community-involvement/ or contact Bryan Chan.