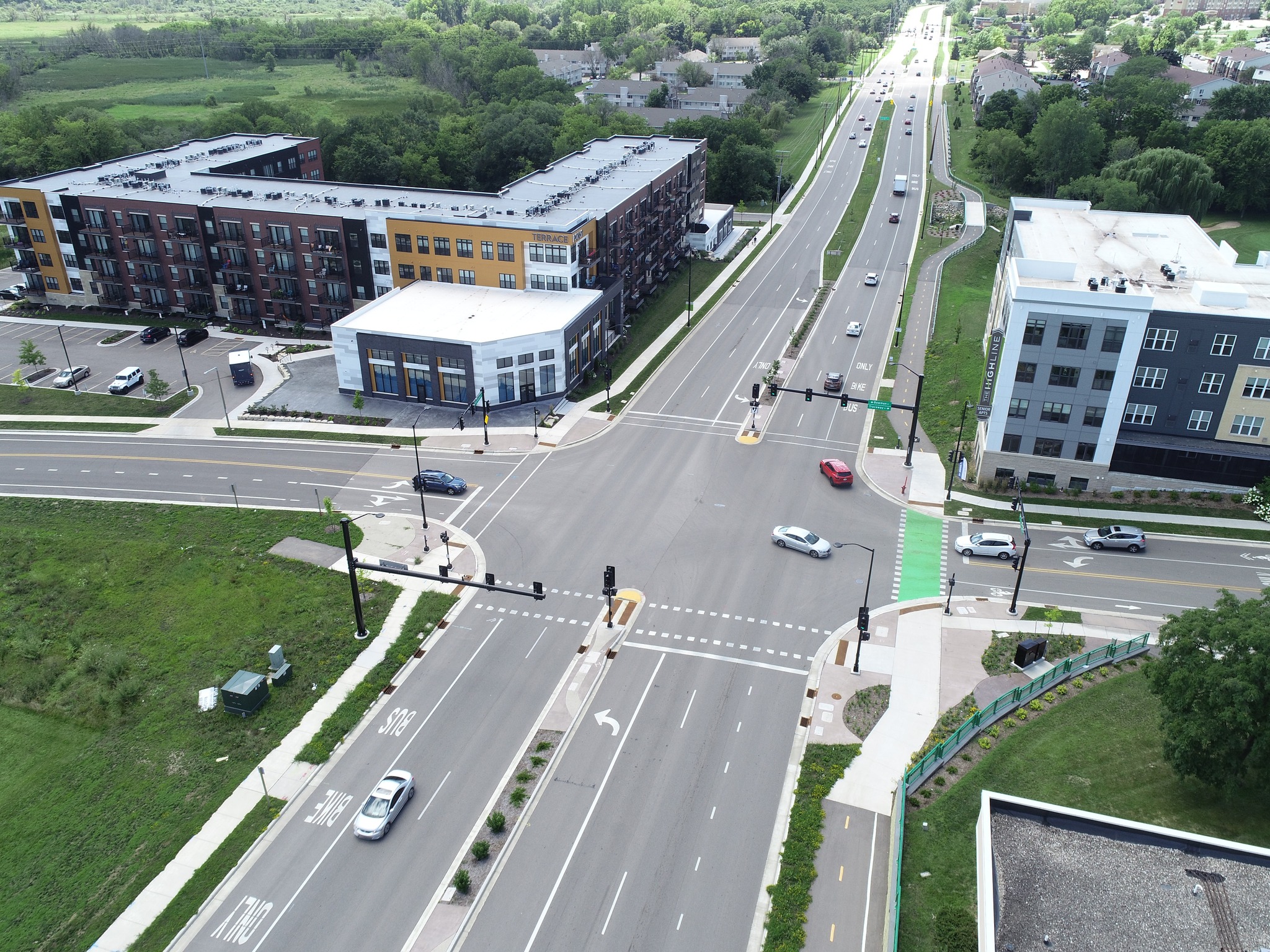 KL Engineering, Inc. has earned a National Recognition Award for exemplary engineering achievement in the American Council of Engineering Companies' (ACEC) 56th annual Engineering Excellence Awards (EEA) for the North Fish Hatchery Road Reconstruction Project in Fitchburg.
The project team designed and rebuilt 1.5 miles of a six-lane, divided roadway segment south of the Madison Beltline (US Route 12/14). The heavily traveled roadway serves area residents, commuters, schools, businesses, and Capital City State Trail enthusiasts, and accommodates more than 40,000 vehicles each day.
Community outreach, communication, and collaboration were critical to the project, which included two reconstructed intersections and safety and capacity updates to several others, new water and sanitary infrastructure, sustainable stormwater features, adaptive traffic signal technologies, and a rehabilitated three-cell box culvert. New decorative retaining walls, a pedestrian bridge with an expanded shared-use path, mass transit amenities, upgraded lighting, and decorative streetscaping elements have transformed the corridor into the "Gateway of Fitchburg."
The project is among 179 EEA entries this year representing engineering excellence from throughout the nation and the world. Judging for the awards program—known industry-wide as the "Academy Awards of the engineering industry"– took place in March and was conducted by a national 27-member panel of built environment leaders, along with experts from government, the media and academia.
Award criteria focused on uniqueness and originality, technical innovation, social and economic value, and generating excitement for the engineering profession.
Recognition of all this year's award winners, including top winners—16 Honor Awards, 8 Grand Awards and the prestigious "Grand Conceptor Award" for the year's most outstanding overall engineering achievement—will take place at the annual EEA Gala Dinner and Awards Program, a black-tie event to be held Tuesday, June 13, 2023, at the Grand Hyatt Hotel in Washington, D.C.