Many of our small businesses are thriving with a small, dedicated and determined day-to-day staff but are in need specialized expertise. This is an excellent opportunity to partner with your fellow chamber members to get the advice and assistance you need.
The IT Experts
Adesys IT Specialists have been solving small business' technology challenges for the past 25 years! Their team will work with you to develop a strategy that will match your business needs with the best tools and techniques available. They'll work as your off-site IT department with as-needed or on-going managed services & IT support and quickly evaluate and resolve technology issues your company encounters. Visit their website to learn more about the specific services they offer!
Legal Expertise
Any business, big or small, will need assistance from a legal professional, even if it's just getting a few questions answered. Local firm, Kramer, Elkins & Watt (KEW Law), are experts in Business Law, Employment Law and Landlord Law. Their goal is to set up your business so that you are as protected as possible from potential problems, and they strive to achieve that goal by working closely with each of their clients. Follow their online blog, KEW Tips, for in-depth explanations and answers to frequently asked legal questions and changing laws that can affect your business.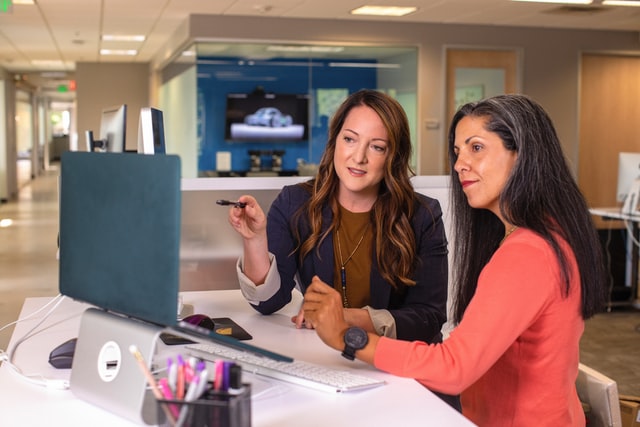 Accounting Assistance
The action-oriented team of professionals at Vanden Heuvel and Associates, CPAS is ready to help the growth and profits of small businesses throughout the area. The company was founded in October of 1996 by Rick Vanden Heuvel, CPA and has grown into Vanden Heuvel & Associates CPAs, LLC. Their staff is extremely client focused and work with businesses to fully understand where their business is now, where their business wants to go, and how to get there. Complete tax services, including preparation, planning and problem solving, as well as accounting services and consulting services are all available. Not sure what you need? You can schedule a FREE consultation with them!
Training Needs
Deborah Spring Laurel, President of Laurel & Associates, Ltd., has been a teacher and a consultant in the areas of workplace learning and performance improvement for over thirty-five years. When your staff is in need of additional training and development, Laurel and Associates, Ltd. can help you build managerial, employee development and technical skills through the design and delivery of participatory classroom and virtual training programs. They can also teach your trainers how to quickly design and effectively facilitate high quality skill-building and attitude-changing training programs. Explore all of their training programs, workshops and curriculum designs and learning tips on their website.