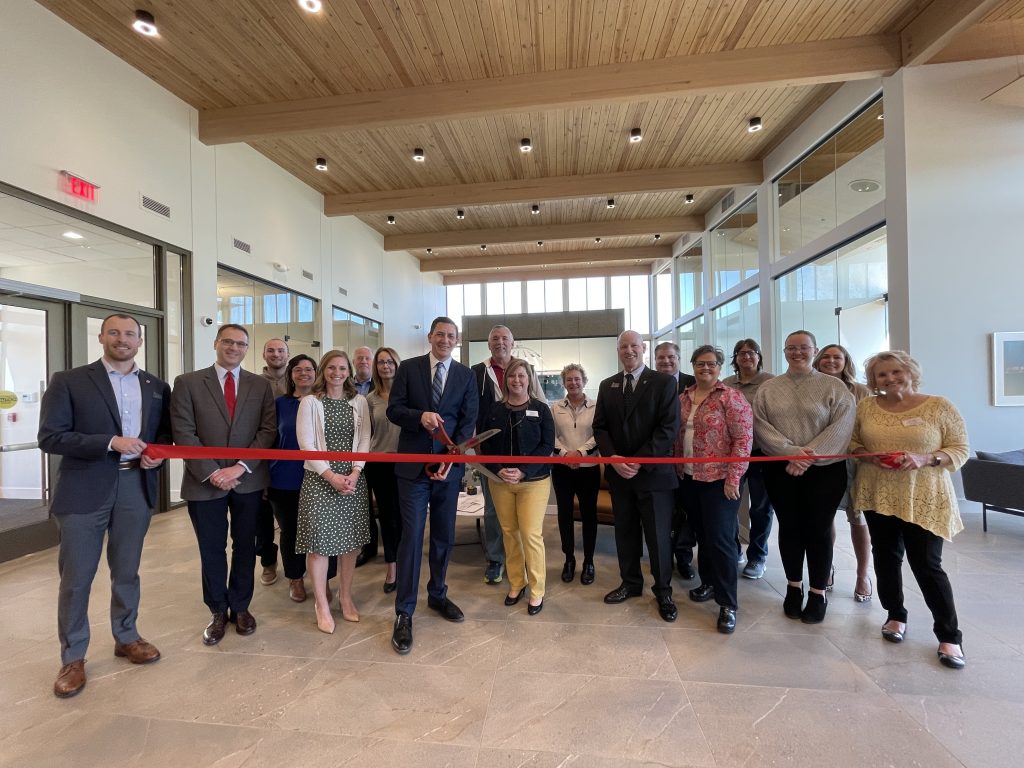 Capitol Bank celebrated the grand opening of their new location in East Madison with two ribbon cutting ceremonies on April 21st.
The Sun Prairie Chamber of Commerce held a ribbon cutting and reception at 10:00am with attendees including Aaron Oppenheimer, City of Sun Prairie Administrator and Christina Williams, Sun Prairie Chamber Director, along with several chamber ambassadors.
The Greater Madison Chamber of Commerce hosted a ribbon cutting and reception at 3:30pm with over 100 people in attendance. Remarks were given by Capitol Bank President and CEO Ken Thompson, Capitol Bank East Market President David Robbins, State Senator Melissa Agard, WBA President and CEO Rose Oswald Poels, and Capitol Bank Treasury Management Officer and Greater Madison Chamber of Commerce Ambassador Kari Harpold.
Capitol Bank specializes in commercial lending, treasury management, mortgage lending, personal banking and private banking. Capitol Bankers proudly serve the community as evidenced by active roles on over 40 local boards and committees. The new location at 5427 Eastpark Boulevard will allow for anyone in Dane County to be within 15 minutes of a Capitol Bank location. Capitol Bank West, the Bank's main location, will remain at 710 N. High Point Road and is the original location the Bank was founded at in 1995. Capitol Bank Verona, which opened in 2006, is located at 108 E. Verona Avenue. To learn more about Capitol Bank East and our team, visit: www.CapitolBank.com/east2022.