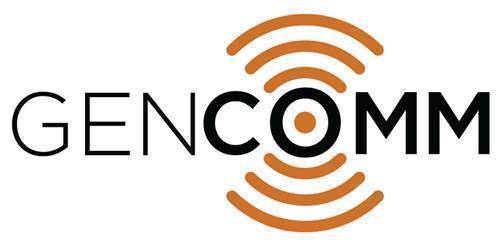 General Communications, Inc.—the Midwest's premier provider of public safety communications solutions— is rebranding as GenComm, effective April 4, 2022. The Madison, Wisconsin-based company says the new name and logo reflects its overall strategic vision and goals for future growth.
The brand refresh follows GenComm's acquisition of Air Communications of Central Wisconsin, Inc., a Wisconsin Rapids-based radio solutions company, in January. GenComm also added Radicom, Inc., a radio solutions and dispatch systems provider in McHenry, Illinois, to its portfolio in February 2021.
"Our business acquisitions in recent years have done well to further establish us in the safety communications marketplace," says Greg Vlack, GenComm owner and CEO. "Many of our customers and employees already refer to us as GenComm, so it's a natural transformation. The rebrand is a logical next step for our partnerships with customers, as we continue to advance innovative technologies and maintain the highest level of service beyond their expectations."
With more than 50 years in business, GenComm's deep industry experience and expertise in reliable, mission critical communications solutions involve numerous industries, including police, fire and public safety departments; cities and counties; and businesses, healthcare facilities and school districts throughout Wisconsin and northern Illinois.
"The core of what we offer our customers is safety through communication," adds Vlack. "GenComm's unique, wide range of solutions are tailored to the specific needs of those we serve. Our customers trust in us and that leads to a more collaborative, long-standing relationship with them."