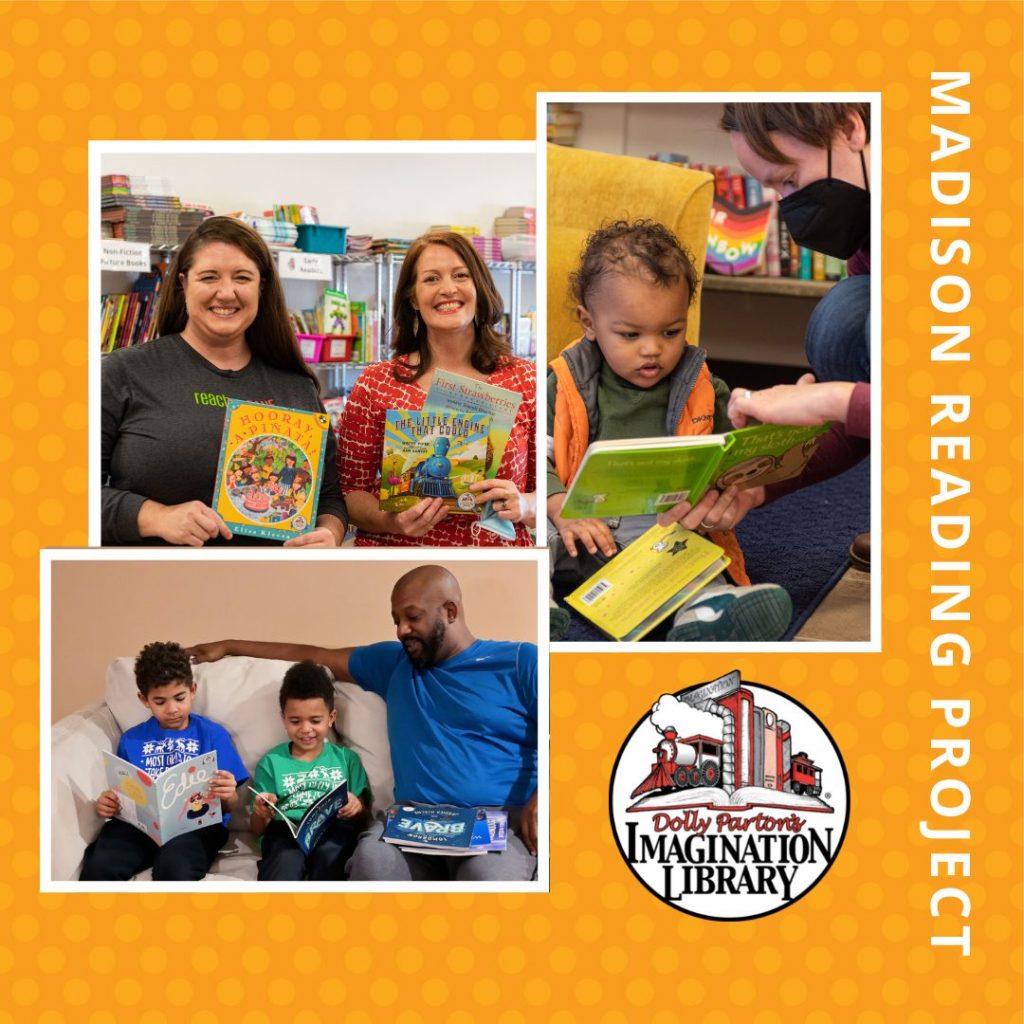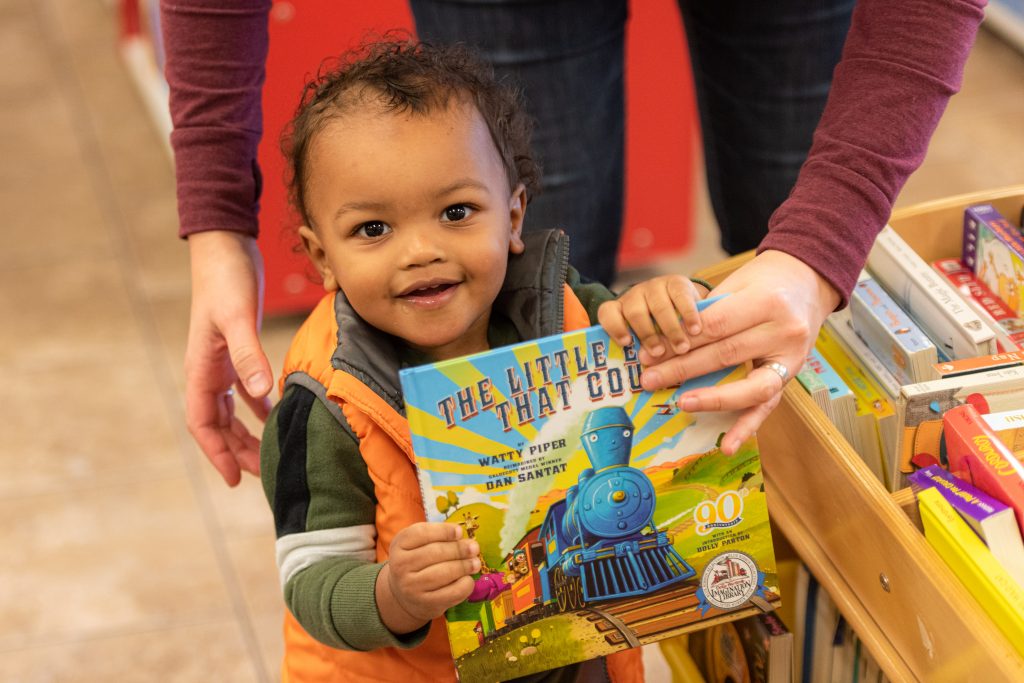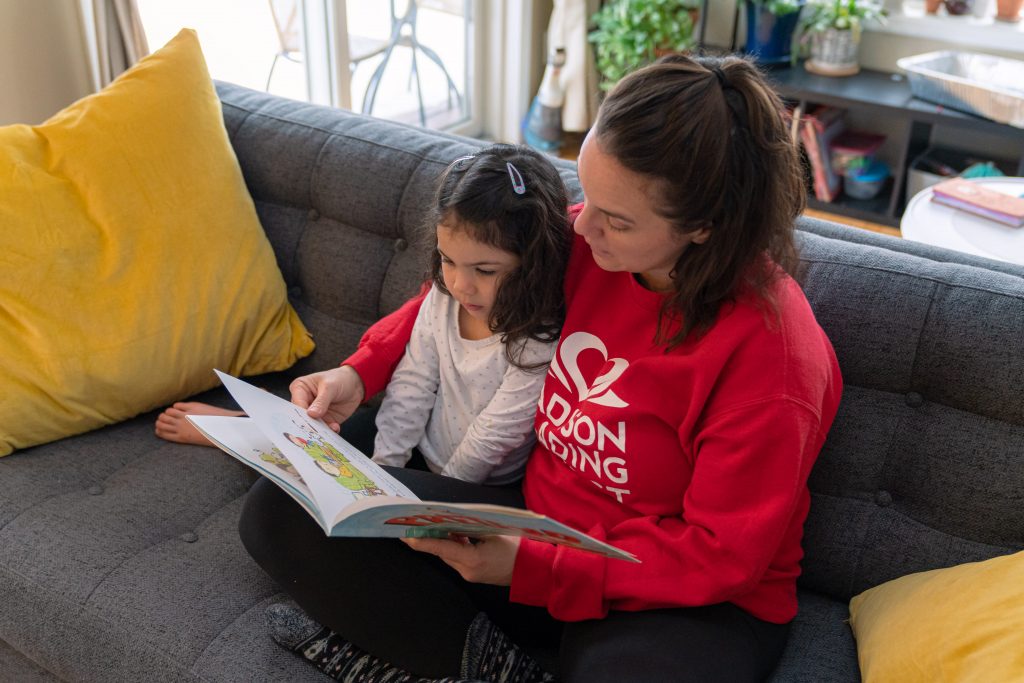 Madison Reading Project and Dolly Parton's Imagination Library have teamed up to deliver free high-quality, age-appropriate books to all children in Dane County, from birth to age five.
The ambitious goal, which could eventually reach 30,000 children, begins today. All children under age five are eligible for the free books, regardless of family income.
Through this partnership, registered children from birth to age five will receive a high-quality book each month, personalized with the child's name and mailed directly to the child's home to create a gifting experience that makes books exciting and ignites the joy of reading.
Madison Reading Project is working with Imagination Library to facilitate enrollment in Dane County and provide administrative/logistical support.
Dolly Parton's Imagination Library in Dane County is made possible by a grant from the Roots & Wings Foundation, helping children grow strong from the roots up.
"Our mission aligns perfectly with Dolly's as we're both here to make reading accessible and fun for children," says Rowan Childs, Madison Reading Project founder and executive director. "This is an amazing opportunity for the children of Dane County. We're very grateful for Roots & Wings' financial support in allowing us to take on this endeavor. As Dolly famously says, 'when you can read, you can do anything you dream.' We can't agree more."
Several Madison Reading Project social services partners, such as Reach Dane, One City Schools and RISE, will also facilitate enrollment. In the spring, Madison Reading Project's Big Red Reading Bus will begin rolling through Dane County to sign up children at early education sites, daycare facilities, libraries, and neighborhood centers. Madisonreadingproject.com also offers a link to register.
The Imagination Library is one of several Madison Reading Project literacy programs connecting Dane County-area communities with free books and literacy resources that ignite a love for reading and affirm and reflect the diversity of young readers.
Since launching in 1995, Dolly Parton's Imagination Library has become the preeminent early childhood book gifting program in the world. The flagship program of The Dollywood Foundation has mailed over 100 million free books in Australia, Canada, The Republic of Ireland, United Kingdom and the United States. The Imagination Library mails more than 1.8 million high-quality, age-appropriate books each month to registered children from birth to age five.
Dolly envisioned creating a lifelong love of reading, inspiring children to dream. The impact of the program has been widely researched and results suggest positive increases in key early childhood literacy metrics. Penguin Random House is the exclusive publisher for Dolly Parton's Imagination Library.
Roots & Wings is a family foundation established in 2019 by Judy and Gordon Faulkner. Roots & Wings makes grants across the fields of healthcare, early childhood, basic needs, and human rights. The Foundation supports nonprofit organizations that help low-income children and families reach their full potential through prevention, early intervention, and in-depth programming that changes lives.
Chartered as a 501(c)(3) nonprofit organization in 2014, Madison Reading Project has given more than 255,000 books to children living in nine (9) South Central Wisconsin counties, with much of the giving targeted to populations of children who are in low-income neighborhoods, children of color, and those needing literacy support.
To learn more, register for Imagination Library, or to donate to our literacy programs, visit www.madisonreadingproject.com