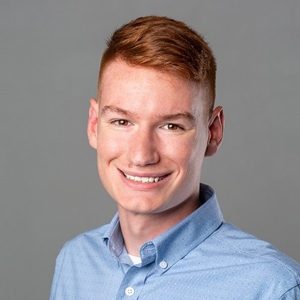 Oak Bank, Fitchburg's community bank since 2000, is pleased to welcome Michael Lockhart to the team as the Residential and Consumer Loan Assistant.
In his new position, Lockhart will play an essential role in assisting clients in purchasing their dream home by processing residential mortgages. He will also assist clients who apply for a consumer loan or a home equity line of credit. Lockhart will work closely with Oak Bank's Vice President of Mortgage Banking, Dan Severson, to prepare and process loan applications and work with parties involved in real estate and consumer loan transactions.
"Helping Fitchburg area residents purchase their dream home is one of our strategic objectives, and we've assembled a terrific team that's capable and committed to helping others," said Terry Taylor, President of Oak Bank. "Michael's attention to detail and passion for serving clients makes him a perfect addition to our team."
"Oak Bank invests in the Fitchburg community not just financially, but through the relationships with their clients, supporting and giving back to causes that are important to the team. That is super important to me," said Michael. "I look forward to getting to know our clients and helping them achieve their goals."
At the age of 17, Lockhart joined the Army Reserves, where he worked as a mechanic and received recognition from a brigadier general for his outstanding leadership. While serving in the reserves, Lockhart managed an ice cream shop. Lockhart lives in Madison with his wife and two cats. In his free time, he enjoys working on cars and playing video games.