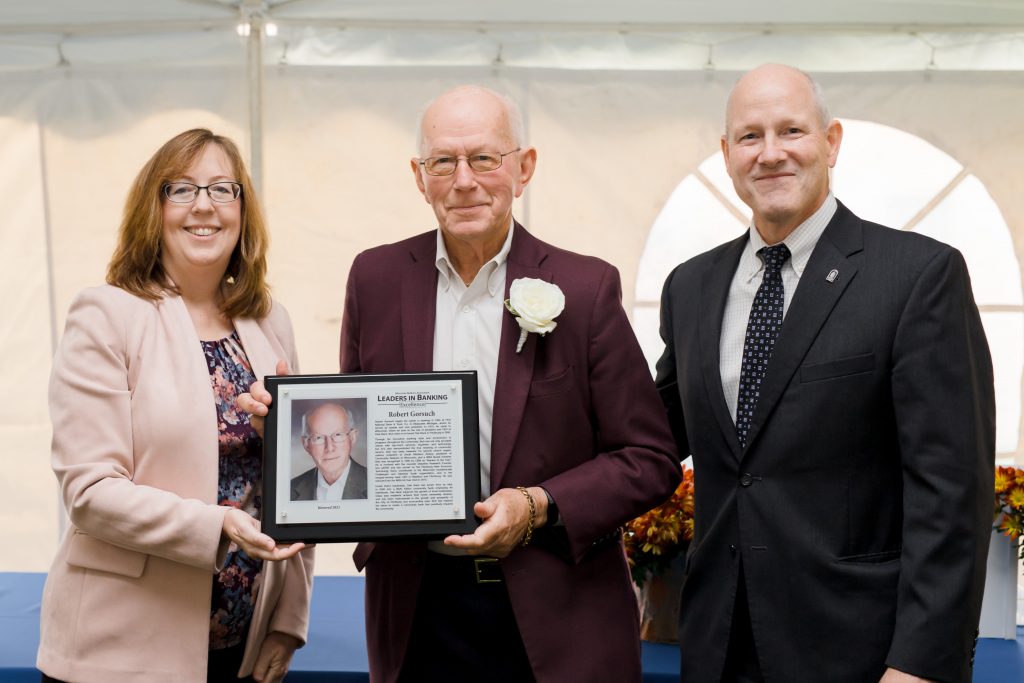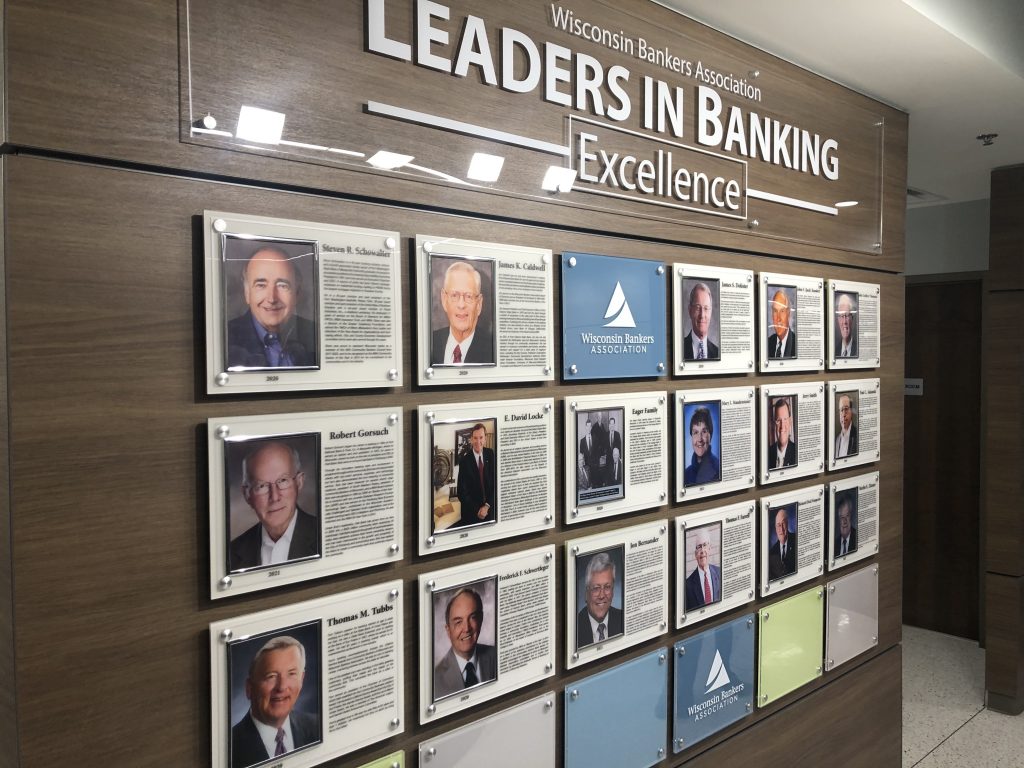 A career in banking wasn't a childhood dream, but Oak Bank's CEO Bob Gorsuch says he is blessed to have 57 years of experience in banking (and counting).
"I am one of those people who doesn't feel like I go to work every day – I love what I do," said Gorsuch. "The moment it starts to feel like work is when I will retire."
The Wisconsin Bankers Association (WBA) honored Gorsuch, along with four others, with the 2021 Leaders in Banking Excellence award on October 29 during the WBA recognition luncheon.
"Over the last five decades, Bob helped shape what local banking looks like today and has made a significant impact on the lives of employees, clients and the community," said Ken Thompson, WBA Chair. "Bob has been a tremendous leader and paved the path for others to follow in his footsteps by encouraging professional growth and community involvement."
Gorsuch, the longest-serving bank CEO in Madison-area, began his career in 1964 at First National Bank & Trust, Co. in Marquette, Michigan, where he served as cashier and eventually vice president. In 1975, at the age of 32, Gorsuch moved to Wisconsin where he became president and CEO at Park Bank. He fulfilled his dream of opening a bank that provided the personal touch every client deserved by starting Oak Bank in Fitchburg in 2000.
"The human element makes the difference," said Gorsuch. "That's what community banking is all about. We go above and beyond our clients' expectations here at Oak Bank by taking the time to listen and understand their needs. This helps us develop creative solutions that other banks may not take the time to do."
Under Gorsuch's leadership, Oak Bank has grown from just an idea in 2000 into a $420 million community bank employing 40 individuals. Oak Bank supports the growth of local businesses, helps area residents achieve their homeownership dreams and has been instrumental in the development and prosperity of the City of Fitchburg and its surrounding communities. In fact, Oak Bank joined other financial institutions across Wisconsin over the last year in processing a collective total of 33,000 Paycheck Protection Program loans worth a combined $2.2 billion.
"I have known Bob throughout my entire 30-year career at WBA and he remains as passionate and energized about community banking today as he was 30 years ago," said Rose Oswald Poels, WBA president and CEO. "His commitment to the communities his bank serves, as well as his dedication to many of his personal passions, notably JDRF, epitomize the essence of community banking. It is an honor to recognize Bob and the four other bankers for being true 'Leaders in Banking Excellence' in the state of Wisconsin."
Gorsuch's community involvement runs deep. He has been treasurer for several church organizations, president of South Madison Rotary, president of Community Bankers of Wisconsin and a WBA Board member. Gorsuch was inducted into the WBA 50-Year Club in 2015 and was recognized by Community Bankers of Wisconsin as "Banker of the Year" in 1990. He is heavily involved with JDRF, has served on the Fitchburg New Economy Technology Team and contributed to the Wisconsin Academically Challenged and Talented Youth organization. Through Bob's leadership, Oak Bank and its staff support more than 125 local nonprofits throughout the year through time, talent and donations.
"Bob truly leads by example," said Terry Taylor, President at Oak Bank. "Bob lives Oak Bank's ethos and sets the tone for not only how we treat our clients but also how we engage with the communities in which we live and work. He is very deserving of this honor."
Gorsuch's plaque is now on display at the WBA headquarters in Madison on the WBA's Leaders in Banking Excellence Wall to serve as inspiration to others. This is the second year WBA has honored current and former bankers, bestowing the designation to 12 recipients last year. Click here to read more about the recipients of the WBA Leaders in Banking Excellence.