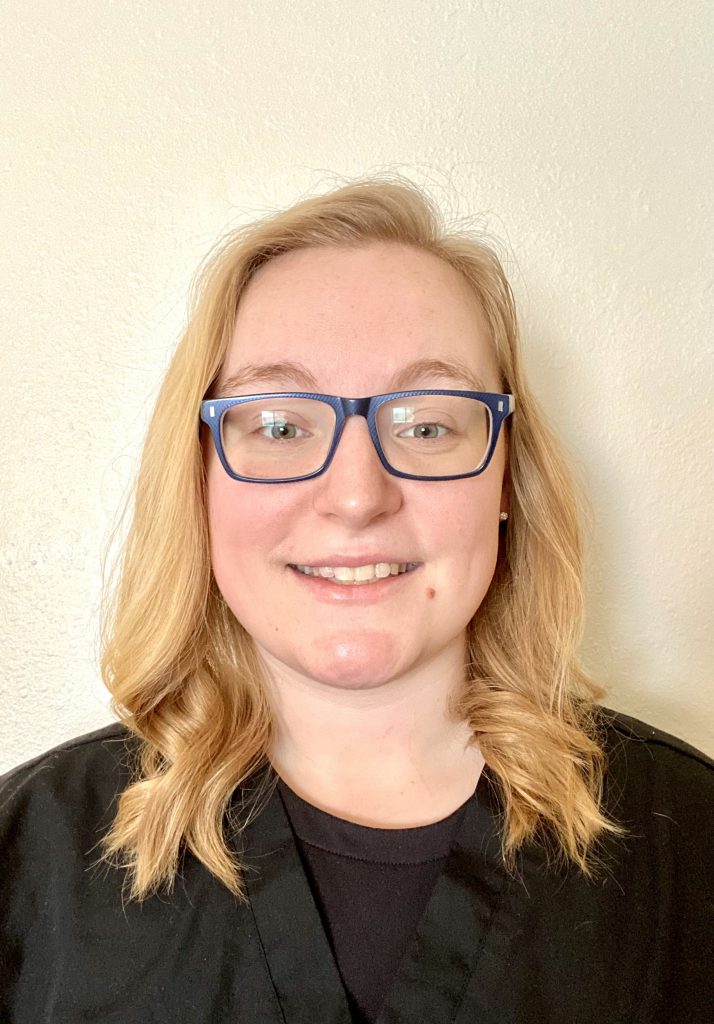 The Joint Chiropractic in Fitchburg welcomes Dr. Aislinn to their location! Dr. Aislinn grew up in Swan River, Manitoba which is a small town in Canada. She grew up playing all sports with her two older brothers including hockey, soccer, and softball competitively. Hockey was what especially kept sending Aislinn to the chiropractor. She decided to become one while playing her second of four years of University hockey when she suffered a bad concussion. She lost balance, couldn't be in a room with lights, and had debilitating headaches. After just one week of chiropractic care, all of Aislinn's symptoms were gone, and she knew that she wanted to help people the way her chiropractors had all of these years. After finishing four years at the University of Lethbridge studying Kinesiology, Aislinn transferred to Palmer College of Chiropractic to pursue her Doctor of Chiropractic in Davenport, IA. While at Palmer, Aislinn met her wife, Bronwyn who is also a chiropractor. They both live in Stoughton, WI with their dog, Mazie, and cat, Kipp. Aislinn spends her free time playing hockey for the Sun Prairie Rage, as well as camping and hiking in the summertime.
Dr. Aislinn completed four years at the University of Lethbridge before finishing her Bachelor of Science and Doctor of Chiropractic at Palmer College of Chiropractic, graduating Summa Cum Laude in June 2020. While at Palmer, Aislinn was a teaching assistant for the Radiology & Diagnosis department for two years. She was also a teaching assistant in the student clinic helping her fellow interns learn new adjusting techniques, as well as organizational and communication skills. Aislinn founded and was President of the Women's hockey team at Palmer College of Chiropractic, where they placed second in their first year as a team.
Dr. Aislinn enjoys working with athletes of all ages to help them reach their full potential through regular chiropractic care. She also enjoys working with families, including pregnant patients and children. Dr. Aislinn practices using the Palmer Package (Diversified, Gonstead, and Thompson).