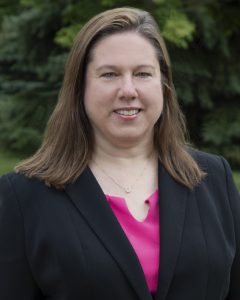 Oak Bank, Fitchburg's community bank since 2000, is pleased to welcome Melissa Torres to the team as Vice President Loan Operations Manager.
Torres has over 25 years of expertise in loan operations, commercial credit analysis, and credit risk management. Her responsibilities include managing the Loan Operations team; helping with the processes, documents, and servicing of commercial, consumer, and mortgage loans; and ensuring a steady department workflow to provide the best client experience.
"Melissa possesses significant industry expertise, an excellent work ethic and strong leadership skills. I have no doubt she will thrive here at Oak Bank," said Terry Taylor, Oak Bank President. "Melissa will also lead technology deployments that provide the best client experience possible. We are fortunate to have Melissa on our team."
"Having the opportunity to be a part of a team that genuinely cares about their clients and giving back to the community is exciting," said Melissa. "I'm prepared to help our loan operations team work together to streamline workflow which ultimately leads to enhancing our clients' experience with Oak Bank."
Torres is currently attending the Graduate School of Banking at UW-Madison and lives in Madison with her husband and two kids. In her free time, she enjoys giving back to her kids' sports teams including the Memorial Spartan Football team as the Co-Chair of the Gridiron Club and as a board member of the Risk Management Association (RMA) Wisconsin Chapter.