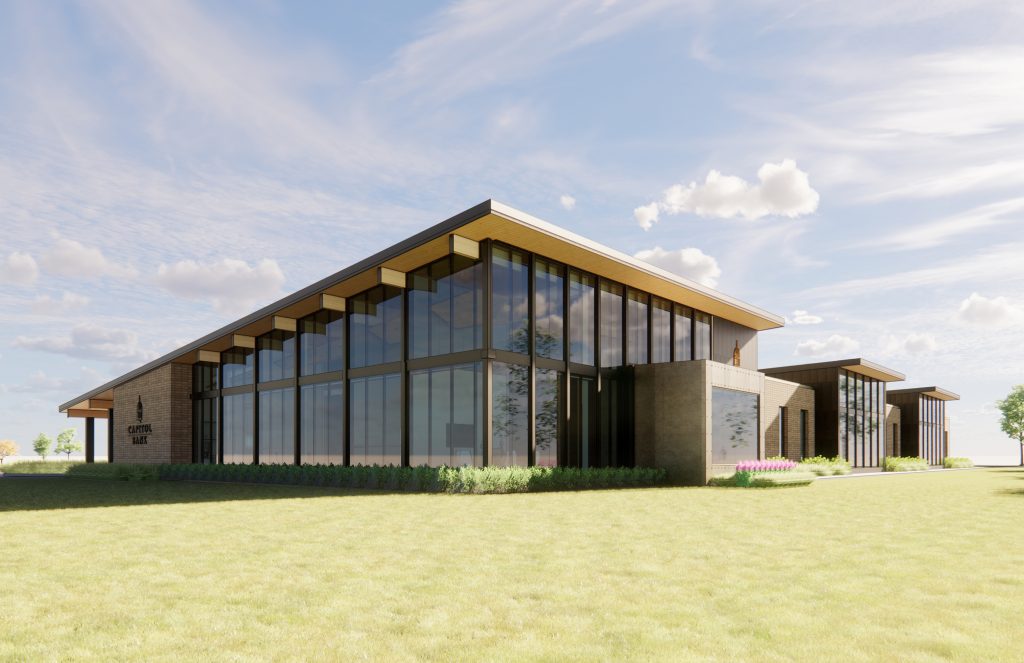 Capitol Bank has announced plans to open a third location, which will be on Madison's East side in the American Center, at the intersection of American Parkway and Eastpark Boulevard. Construction on Capitol Bank East will commence in May 2021, with an anticipated grand opening in late 2021.
"While many customers utilize digital banking channels, we know that people still tend to bank close to where they live or work," said Ken Thompson, President and CEO of Capitol Bank.
The strategic location on Madison's East side will allow for nearly anyone in Dane County to be within 15 minutes of a Capitol Bank location.
"No matter how many banking transactions we can conduct from our smartphones, there will always be a need for bankers to be accessible to customers. We've seen the desire for face-to-face interactions even amidst the pandemic," said Thompson.
Capitol Bank's main location will remain at 710 N. High Point Road on the West side of Madison, where it has been located since the Bank was founded in 1995. Capitol Bank Verona, which opened in 2006, is located at 108 E. Verona Avenue. Capitol Bank specializes in commercial lending, treasury management, mortgage lending, personal banking and private banking.