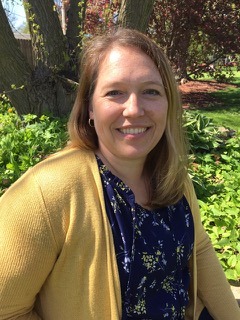 Oak Bank, Fitchburg's community bank since 2000, is pleased to welcome Stacey Gibson to the team as Director of First Impressions.
As Director of First Impressions, Stacey is the first person clients encounter – in person and over the phone. This position reflects Oak Bank's culture and character and that makes it a very important role for the bank.
"A client's experience with us is top priority," said Terry Taylor, Oak Bank President. "When a client walks into our lobby, we want them to feel like they are walking into a friend's home. When a client calls on the phone, we want clients to feel like they are calling a friend. We want everyone to feel like they are a member of the Oak Bank family. Our Director of First Impressions is one of the ways we make that happen."
"I'm excited to join Oak Bank after being a client myself for many years," said Stacey. "I look forward to providing the same friendly, caring client service my family has always received from the wonderful group at Oak Bank."
Stacey was born and raised in Rhinelander and lives in Stoughton with her husband Josh, two daughters and their two dogs. She graduated from UW-Stout and spent the last 10 years teaching at Sandhill Elementary. Stacey enjoys spending time with family, hiking, visiting craft breweries and working on home renovation projects.
Welcome, Stacey!