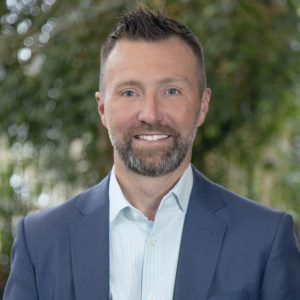 Oak Bank, Fitchburg's community bank since 2000, expands its business banking team with the addition of Ty Beck as Vice President of Business Banking.
Beck joins Oak Bank with over 17 years of financial experience, with his most recent ten years working in community banking at Park Bank.
"Ty is a strong advocate for his business clients and works tirelessly to help them solve problems and take advantage of opportunities," said Terry Taylor, President at Oak Bank. "Ty is a genuine, caring individual and his energy and enthusiasm are contagious. Like everyone on the Oak Bank team, Ty is passionate about helping others."
Beck will work with the Oak Bank business banking team to lead strategic development and closely work with current and new business clients to fully capitalize on growth to help them reach their financial goals.
"I am extremely excited to have joined the Oak Bank family because of the way they value and care for their clients, their associates and the communities they serve," said Beck. "Every decision is made locally and on an individual basis. They treat folks the way they would want to be treated themselves."
Beck was born and raised in Oshkosh and has lived in the Madison area for over 20 years. He graduated with an Anthropology degree from the University of Wisconsin Madison, with an emphasis in Archaeology. This led Ty to work for six years as a research archaeologist in backcountry Alaska prior to starting his financial career in 2002. Ty and his family (his wife, three kids and two dogs) are very active and enjoy most outdoor activities like running, triathlons and cycling.